Using success stories with our BCN3D printers, we reveal some of the ways medical 3D printing is revolutionizing patient care. Unique properties such as design freedom and accuracy from 3D printing technology prove to be beneficial in all aspects from research to surgery. 
Can you think of a better application for 3D printing than saving lives? The world of medical 3D printing presents many different avenues for exploring and is becoming more and more popular – and rightly so! Let's see how our 3D printers have made their way into medical research, preparation for surgeries, medical references, and surgical tools. 
Cancer research at the University of Girona
Due to 3D printing's versatility, it can be used in research where a lot of iteration is required at a quick rate without compromising the creation of intricate details. 
With the help of 3D printing technology, scientists at the University of Girona set out to facilitate investigation and eventually find a drug that exclusively attacks breast cancer cells without damaging healthy parts of the body, ultimately preventing patients from suffering relapses.
To develop a scaffold architecture that stops a high breast cancer cell proliferation rate, the team tested different geometric forms to see which were most effective in separating the cells. They did so by experimenting with 3D printing slicing software. Twenty-seven scaffold configurations were manufactured and then analyzed.
Thanks to additive manufacturing, the researchers were able to study the cells in greater depth to find the bio-indicators responsible for the tumors and how to treat them.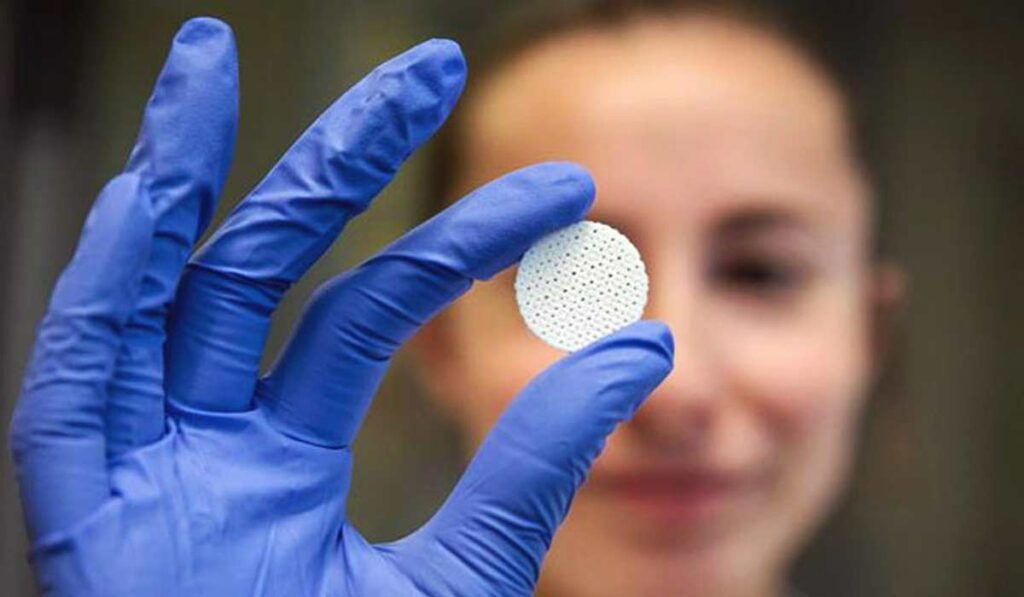 Medical 3D printing biomodels with Mirai3D
The holy grail of medical 3D printing is perhaps the creation of biomodels: anatomical models that represent a bone, organ, or tissue… chances are, if you've got it, it's been printed!
By creating a virtual 3D model and then physically printing it, doctors can mimic these body parts according to every patient and map out each surgery case individually to a high standard. Doctors get a visual representation of the relations between things like veins and organs. 3D printing filaments, particularly flexible ones and those that come in a variety of colors, are an asset here, and even silicone molds can be printed for a truly lifelike feel. 
As the team at Mirai3D put it, "what once seemed like science fiction is now entirely possible".
Mirai3D, based in Argentina, took full advantage of this technology when faced with the case of Eli, a 2-year-old girl with a congenital anomaly in her heart. This meant that blood was not being delivered around her body accordingly.  The team wasted no time in generating both a virtual model and two physical 3D models.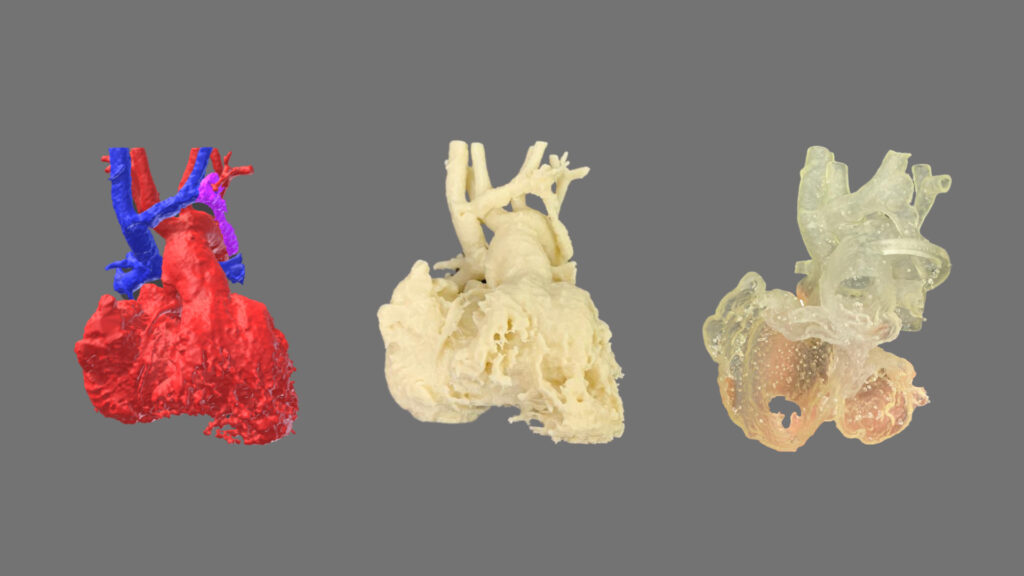 The first model was more rigid and demonstrated the blood pool, whereas the second more flexible one showed the external area of the cardiac cavities. The team took advantage of different colored filaments and the surgery was completed with no complications. 
Tools at SJD Barcelona Children's Hospital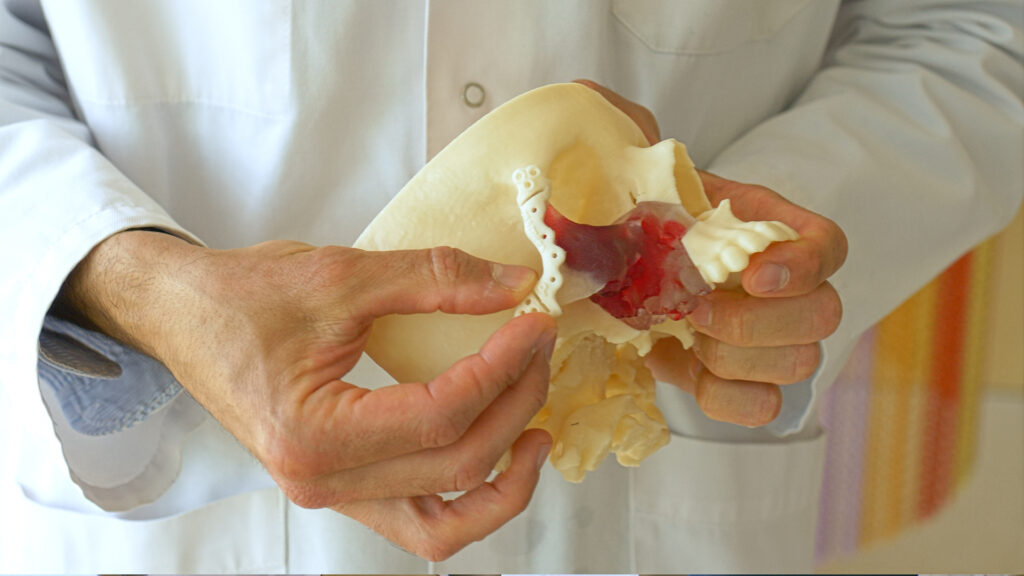 The team at SJD Barcelona Children's Hospital incorporates 3D printing into around 200 surgeries per year throughout 9 different specialties. 
One particular oncological case where 3D printing technology played a key role was that of Andres, a young boy in need of resection in the right maxillary bone under his eye. Of course, any facial operation bears an important aesthetic quality. Moreover, the patient had already lost sight in his left eye, meaning the protection of his right was imperative. 
The radiologists, oncologists, engineers, and surgeons worked together to create positioning and cutting tools, as well as a biomodel, to specifically fit the patient's skull. On the day of the surgery, the doctors were equipped with custom tools and newfound confidence from their familiarity with the case. 
As we've just seen in these three cases, the medical 3D printing field opens up opportunities previously and recently impossible. It's definitely one of the most valuable uses we can think of for a BCN3D machine!