Outdoor equipment manufacturer TwoNav is experiencing a more flexible, iterative design process, a quicker time to market, and a reduction in expenses since incorporating 3D printing. The company is not only using BCN3D's technology for designing, prototyping, and end-use parts, but also for tooling in and around their production line.
When venturing out into nature, you're relying on your GPS devices to get you back home safely. Whether you're just taking a wander or a professional at escaping into the wilderness, TwoNav creates devices that you can depend on. In a field where steadfast reliability is a must, 3D printing has enabled outdoor equipment manufacturer TwoNav to have more freedom in their design, and streamline their speed to market and production costs. The team does so through the use of two Epsilon W50s and a Sigma D25 in their facilities in Arenys de Mar, Barcelona, accomplishing design validation, tooling, and end-use parts.
A bit about TwoNav
"With TwoNav services, people can be confident going outdoors with our reliable devices." – Adrián Guillamón Aparicio, Production Manager at TwoNav.
TwoNav creates an entire ecosystem for customers, starting with Land, its software that lets you plan out your next venture into nature with ease. Then, while out and about, you can employ the use of TwoNav's devices with GPS technology to ensure you're always on the right path during your outdoor activities. They cater to customers of all interests and experience levels, from novice explorers to professionals such as mountain rescue service workers.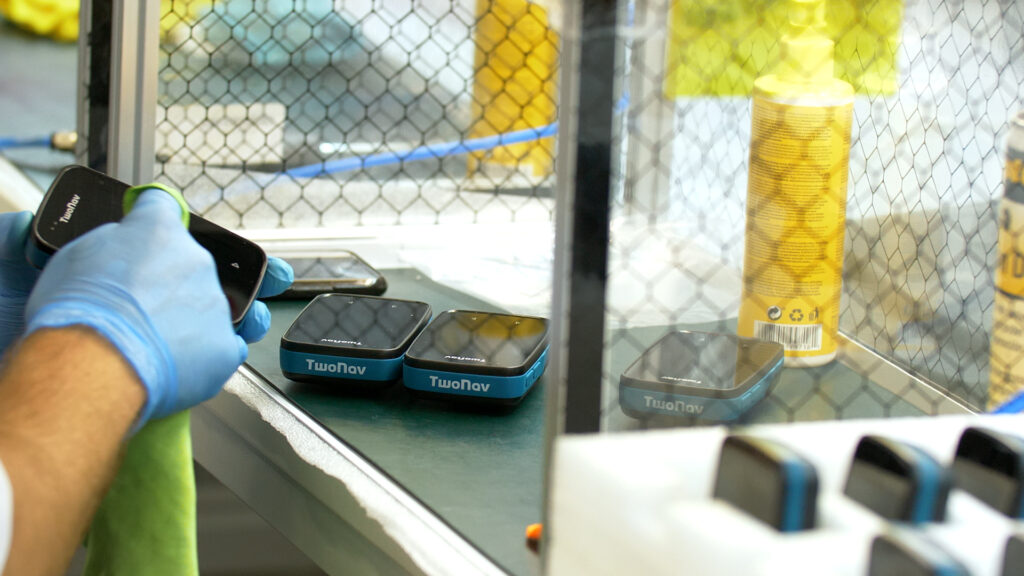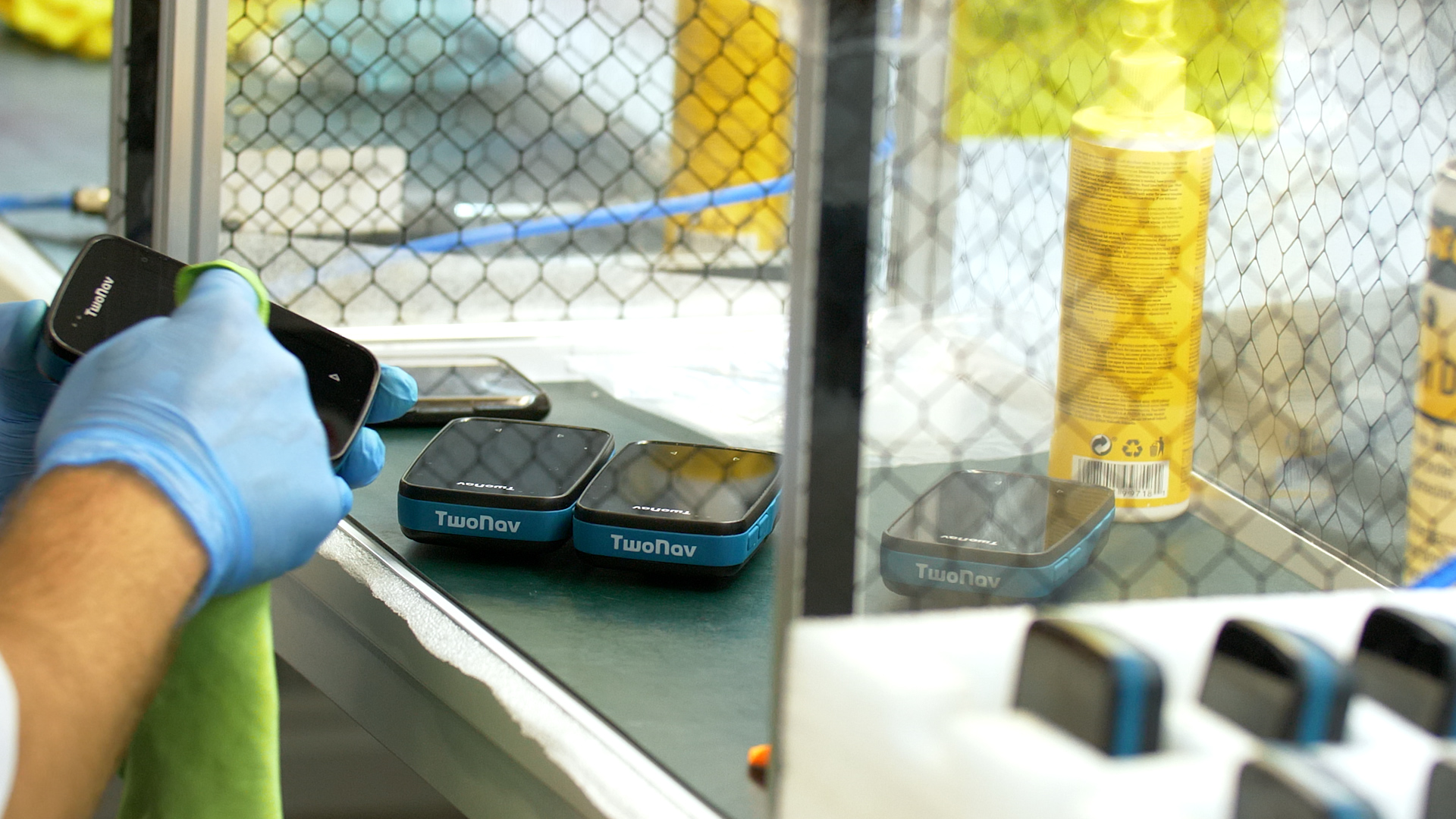 An iterative design process ending in reliable results
The company was in search of a solution to take its production processes to the next level. The team's decision to use 3D printing stemmed from their goal to shorten the development process and get products to the market as quickly as possible. 
Consequently, after snapping up two Epsilon W50s and a Sigma D25, this technology was incorporated into each stage of the product lifestyle. Starting from the get-go, in the design concept stage, during which ideas can be made a reality and held in the hands of the creators. Following on from this, the detailed design and validation stage, where printed parts are prodded and played with to see if they fit together. Here, prototypes can quickly be tested and then produced straight away according to feedback until a successful iteration is reached. In the image below, you can see a prototype of the frame for the GPS devices. The main material used in this case is PLA, for its famed versatility and ease of use.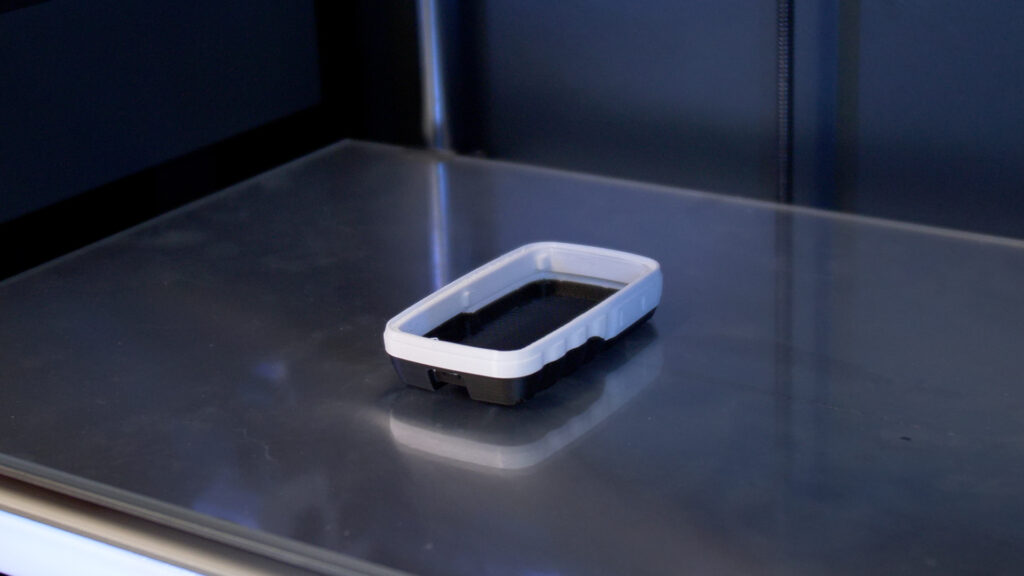 "3D printing boosted our development and production processes and I was surprised at how many applications I could use it for." – Adrián Guillamón Aparicio, Production Manager at TwoNav.
Many of these components eventually evolve into end-use parts included in the devices sent directly to customers. This ease of trial and error and the speediness of the process means the team is free to be more flexible and obtain the highest quality. This end-use part functions as a stand for the GPS device that connects to the handlebars of your bicycle. 

In addition to the 3D printed parts in products heading to the market, the TwoNav team prints precision toolings and organizers to help them throughout all assembly phases. Using a Sigma D25, a mold is created and implemented in the use of a pressurized machine which fixes the glass panel to the front of the GPS device. On the right, you can see precision tooling which holds the components of the GPS device in place while being assembled, ensuring quality and consistency. These printed parts in particular give the company self-dependency and declutter their assembly process for optimum efficiency.

Why BCN3D?
What mattered most to the team at TwoNav was a robust printing system that could produce high-quality parts while still maintaining a reasonable production time. TwoNav chose BCN3D printers primarily because of their ability to live up to this expectation and for their ability to work with any kind of material. Another highlight of the team's printing experience is the flexibility of the printer settings configuration which can be adapted to accommodate any kind of part. 
"I would recommend BCN3D printers to any company that needs to place their product on the market quickly." – Guillem Mitjà Puigdengolas, Product Manager at TwoNav.
Introducing 3D printing into all aspects of TwoNav's manufacturing operations has resulted in a flexible, iterative design process, a quicker speed to market, and a significant reduction in costs. 3D printed parts are now being used for a diverse range of applications within the company itself and for the products produced for its customers. 3D printing really can transform your business, even in ways you hadn't thought of before!