Two industrial designers from Barcelona have created a swimming fin to accelerate the rehabilitation of Pedro, a 16-year-old boy who suffered a stroke, which paralyzed half part of his body.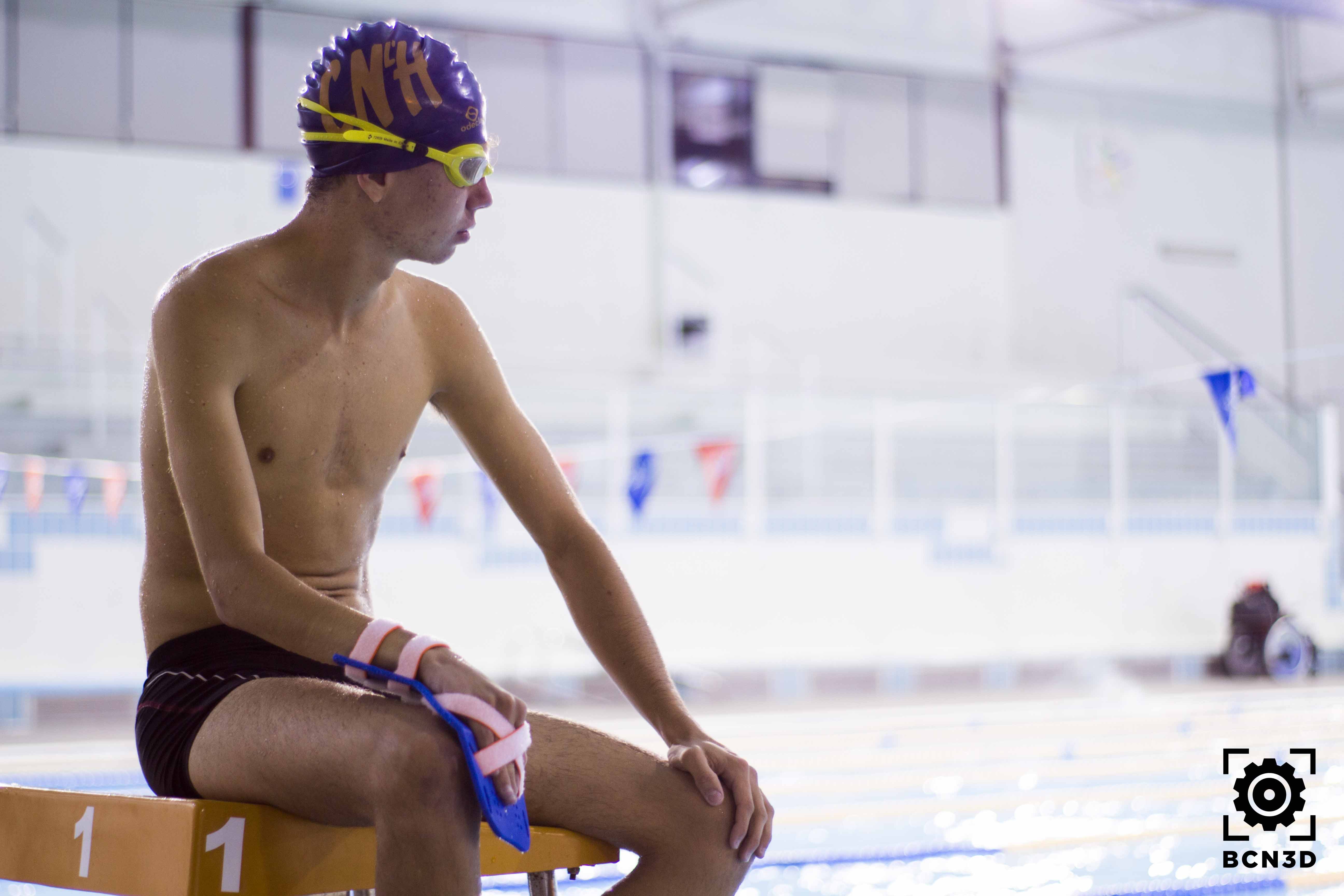 Pedro is a sixteen years old guy from Barcelona who loves sports. In August 2012 he suffered a stroke, a left ganglion basal hemorrhage, which paralysed half part of his body. After a long period of rehabilitation, Pedro recovered a great part of the mobility, except in his right hand, affected by spasticity. Spasticity is a disorder of the central nervous system that causes an increase of the muscular tone hindering totally or partially the movement of the affected muscles.
The beginning of the project
In July 2016, Pedro started a new sports project at the Club de Natació l'Hospitalet, a swimming club that had just created an adapted swimming section.
Due to the spasticity, Pedro used to have difficulties positioning properly his hand when swimming. To find a solution, his coach Àlex Agut and the president of the swimming club Jordi Lorca, contacted with the UPC's (Polytechnic University of Catalonia) CIM centre, a prestigious university center in Barcelona known for its Masters and Postgraduate studies. The students of the Master's degree in Design and Engineering in Product Development Marc Roca and Iñigo Martínez-Ayo were selected to solve the challenge by creating a new personalized hand swimming fin for him.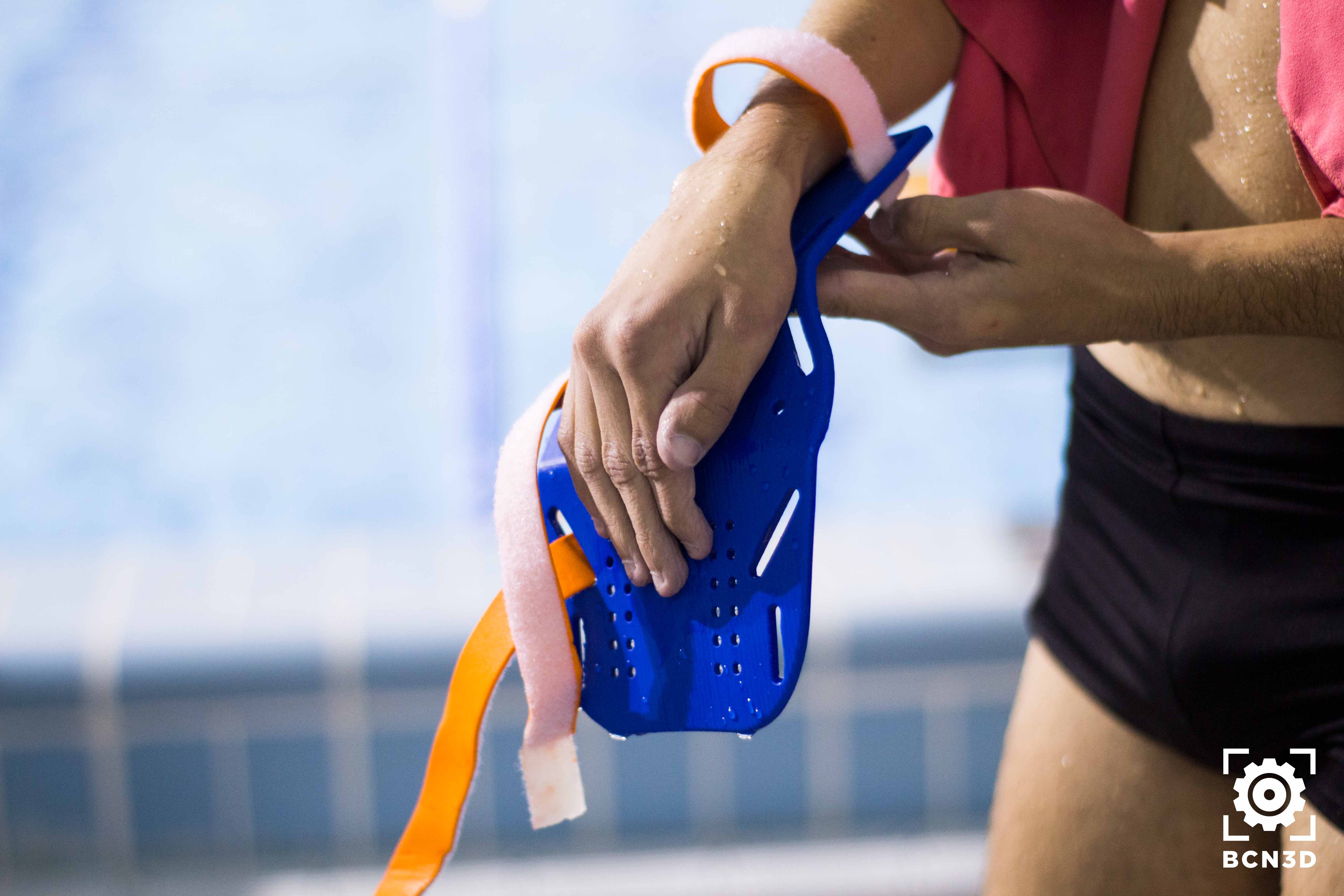 The challenge of designing a customized product
The project was focused on 3D printing technology (FFF), for his advantages when producing. A design process has to pass through different stages until finished. Normally in the stages of product development, prototyping and testing is where more time and money is spent. Before launching a product, this has to be used and improved by using prototypes. In traditional industry, the time of making those prototypes is too long and some companies just make a few versions of the product affecting the final result. The fewer prototypes, the more possibility of errors in the final product.
The advantage of 3d printing in short time projects
Nowadays, thanks to the 3D printing technology, companies and professionals are able to carry out a more efficient product development, not just by making more prototypes in less time, but also making them with materials that have very similar properties to those that will have the commercialized product.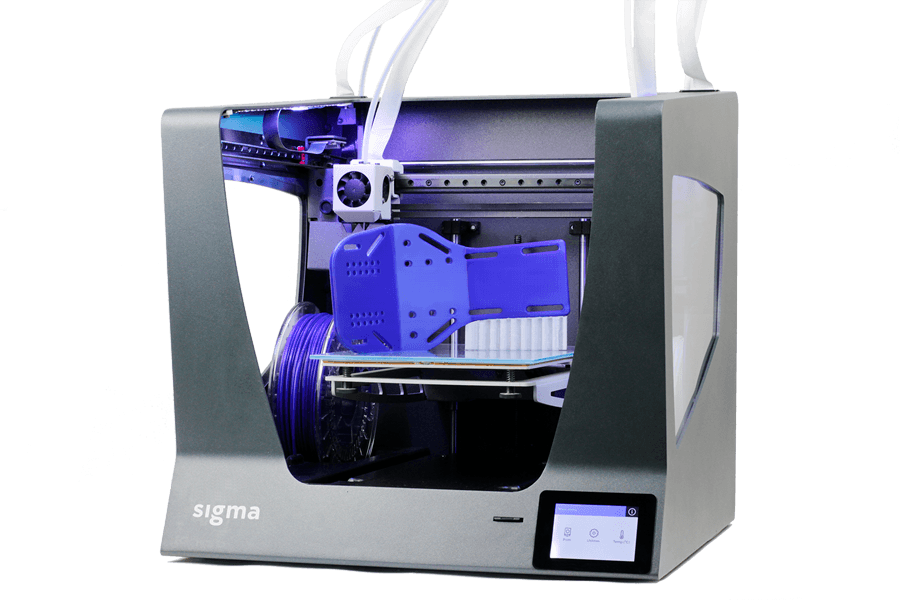 Marc and Iñigo, by using the BCN3D Sigma 3D printer, developed the product for Pedro in less than four weeks. During this time they made ten functional prototypes trying different shapes and materials with a budget of 100 €. After running out different test, they decided to manufacture the swimming fin in Nylon, an extensively used material for its unique mechanical and chemical properties. Thanks to characteristics like durability, flexibility and resistance to corrosion, Nylon is ideal for multiple applications in the 3D printing field, like end-use parts or custom jigs and fixtures. 
To print the part in Nylon correctly, they used PVA material as a support material in the second extruder of the BCN3D Sigma. This filament is a water soluble polymer, ideal to work as support material for printing complex geometries, large overhangs or intricate cavities. PVA supports allow achieving better surface quality and to orientate the part to get better mechanical properties.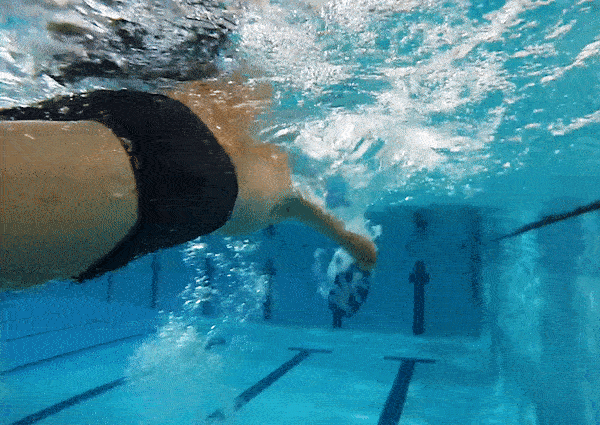 The results
Thanks to the immediacy that 3D printing offers, Pedro had his personalized 3D printed swimming fin in a very short period, generating, among others, the following advantages:
Improvement in body position, facilitating stroke and movement.

An increase of the musculature in the upper part of the body.

Due to the improvement in the swimming position, Pedro spent more time in the pool without getting tired. That improved muscle tone throughout the body.
Pedro's case is a great example of the benefits that 3D printing offers in projects that require the creation of several prototypes in order to see how they fit in the patient.