We've managed to fit in a few of our favorite moments at BCN3D in 2021 into a quick recap. This year, we've had our fair share of momentous releases including software, the BCN3D Smart Cabinet, and our brand new Metal Pack. We've also expanded into North America and witnessed the incredible results experienced by companies such as Nissan and Unicef through the use of 3D printing technology. 
What better way to end the year than to take a moment of reflection with a recap! From our releases that have kept us at the forefront of Industry 4.0 to the expansive range of uses across all industries with our 3D printing technology, we've gathered our favorite moments from this year that will most definitely make it into the memory books. 
It wouldn't be a recap without our Nissan case
The AM market is constantly growing, and this year was no exception. 2021 brought us a shift in our main verticals to automotive, manufacturing, and engineering, with main applications in functional parts tooling, and low-volume batches.
This was exemplified perfectly when we were taken behind the scenes of automotive giant Nissan's epic manufacturing in its Barcelona facilities. With a small farm of BCN3D Epsilon W50 printers and Smart Cabinets, Nissan has created over 700 tools, jigs, and fixtures, implemented throughout its car assembly lines, which we compiled into a digital library. In doing so, the company reduced costs by up to 20 times and part production times from one week to just one day. 
The sheer impact of the dedication by the Nissan team is impressive. Their skills at customizing tools for their specific needs, not only to save time and cut costs but to improve the ergonomy of the workstations and the health of the workers as well, is a service to Nissan's trailblazing work and maturity of the 3D printing process.
Climbing the software ladder with BCN3D Stratos and BCN3D Cloud
Our top priority for the year 2021 was to match our software solutions with the high standard of our hardware.
Thus came BCN3D Stratos, our free slicing software offering new upgrades to serve as your one-stop solution for pinpoint precision. Features such as a new user interface, new settings panel, and orthographic and perspective cameras bring your printing vision to life with ease. 
Our next step was the acquisition of AstroPrint: a world-renowned 3D printing company known for its cloud solutions that allow users to manage printers with ease and efficiency. This move will enable us to create new products never seen before in the 3D printing industry. 
Bringing aboard AstroPrint's team of experienced software experts led to the creation of the BCN3D Cloud. This powerful management system helps you to manage your fleet of 3D printers in real-time and establish a systematic workflow between your company members. Choose between 3 particularized plans to embrace the power of this essential web-based platform and grow your business. 
The BCN3D Smart Cabinet made its debut
The BCN3D Smart Cabinet arrived on the market in May of this year as the final puzzle piece in our Epsilon series ecosystem, engineered to integrate seamlessly with our 3D printers and boost their performance. Our smart drying technology ensures your filaments are kept at optimum humidity levels at all times, and features such as the uninterruptible power supply mean it's a product you can put your faith in. 
Advanced manufacturing center CIM UPC found that a farm of BCN3D Epsilon printers and Smart Cabinets radically transformed its production of low-volume batch production of end-use parts, in comparison to traditional methods such as CNC and SLS. 
The BCN3D Metal Pack is here to make an impact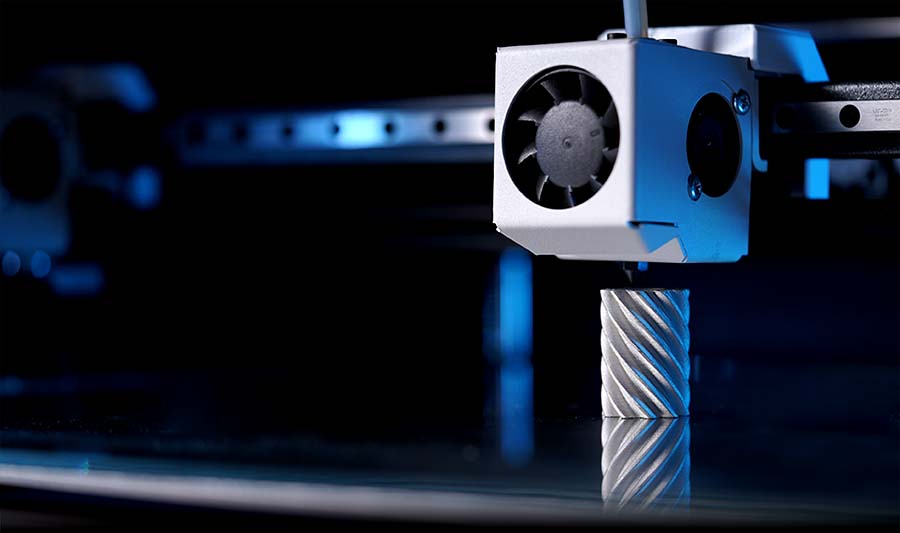 With the entire additive manufacturing industry in pursuit of stainless steel part production, we debuted the BCN3D Metal Pack. The new pack opens up a range of applications for spare parts, functional prototyping, and tooling, and offers similar mechanical properties as MIM and CNC technologies, but with far more design freedom.
After just the 3 simple steps of printing, debinding, and sintering, you'll hold in your hand a nearly 100% solid stainless steel part. 
Following the huge amount of interest at Formnext 2021, we decided to make preorders available before our official release in February 2022.
BCN3D touches down in America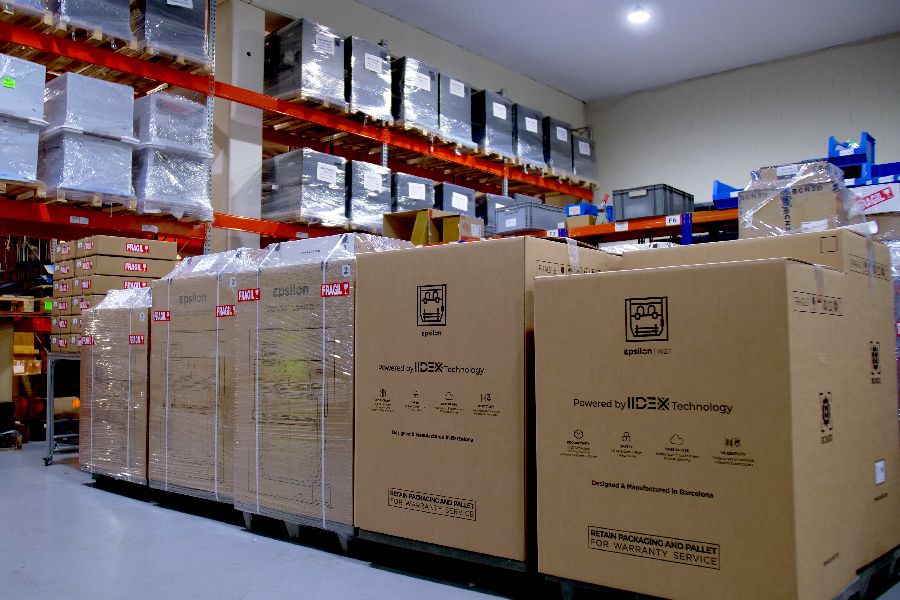 As a response to the increase in demand for our printers in North America, we opened a logistics center in New Jersey and appointed Channel Sales Manager Kevin Billet to lead the expansion alongside a local team. Not only will this allow us to strengthen ties with current BCN3D partners including Matterhackers and Dynamism, but it also eliminates product transits for a more efficient shipping service with a reduced carbon footprint. 
Unicef and Domestic Data Streamers' head-turning art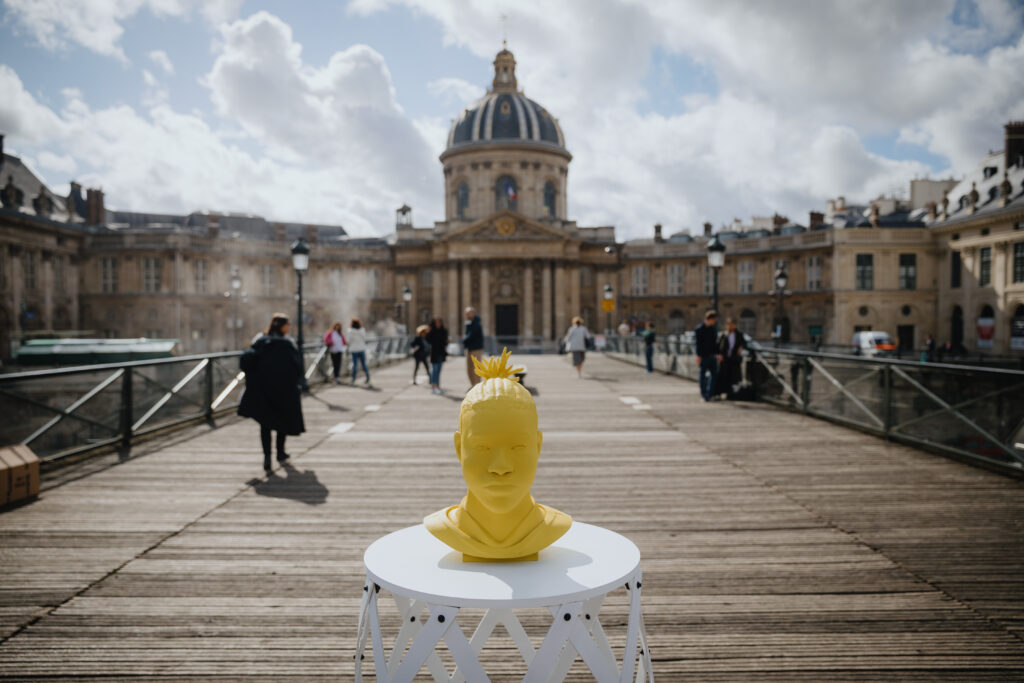 Another use case that left us with a lasting impression was the collaborative efforts between Unicef and Domestic Data Streamers. After a shocking report on the number of young people in France experiencing mental health issues during the pandemic was released, both companies took it upon themselves as the time for action. 
Using our BCN3D print farm, busts of ten children with a variety of mental health issues were printed, with each bust representing the alarming number of 100.000 children aged 15-24 experiencing anxiety or depression in France. The art installation, entitled "On Our Minds", was then displayed outside the Global Summit of Mental Health 2021 in Paris to catch the attention of both policymakers and the general public. 
We hope we've produced a little something for everyone this year, whether that's been included in our recap of our software and hardware releases, the wide variety of companies we've banded together with, or in all our other endeavors you can find on our blog. We're excited to continue releasing products that push the boundaries of Industry 4.0, expand into industries far and wide, and see what else is in store for us in 2022.