This handbook focused on Layer Height marks the first chapter in our BCN3D Slicing Guide, a series of detailed white papers by designer and 3D printing expert Flowalistik. This time, we give you a thorough insight into all the ways you can adjust the layer height setting, and subsequently alter the outcome of your print, both aesthetically and when it comes to mechanical properties.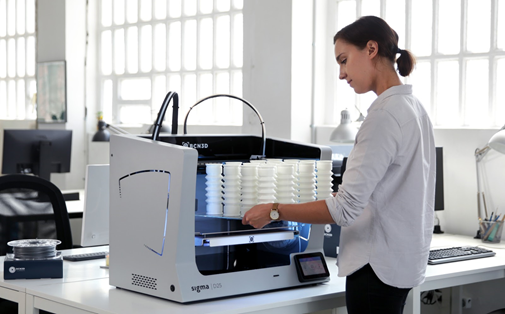 A great 3D printing experience requires more than just making great hardware. At BCN3D we've developed BCN3D Cura, an advanced slicing software that allows you to make the best out of the BCN3D printer and material family.
In this white paper we'll learn everything about Layer Height and how it affects the 3D printing process.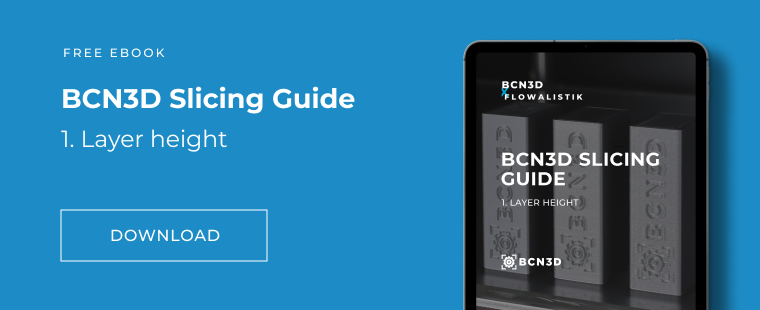 What is Layer height?
The Layer height represents the exact thickness of each horizontal layer of your print. It's the most relevant setting, as it's heavily related to the additive manufacturing process present in all FDM 3D printers.
This setting has many effects on the 3D printing process, including:
Surface finish
Print time
Mechanical properties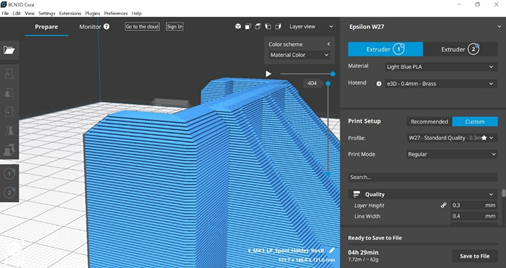 Common Layer height options
Taking as reference the standard 0.4mm nozzle diameter, we can say there are three main print quality options:
High Quality (0.1mm): Used on high fidelity prototypes and models with small details.
Standard Quality (0.15mm): This layer height offers a standard quality, combining good surface finish and mechanical properties.
Draft Quality (0.2mm): Recommended for initial prototypes and simple models.
Other layer height options are available with the standard 0.4mm nozzle. For example, you could use layer heights of up to 0.32mm.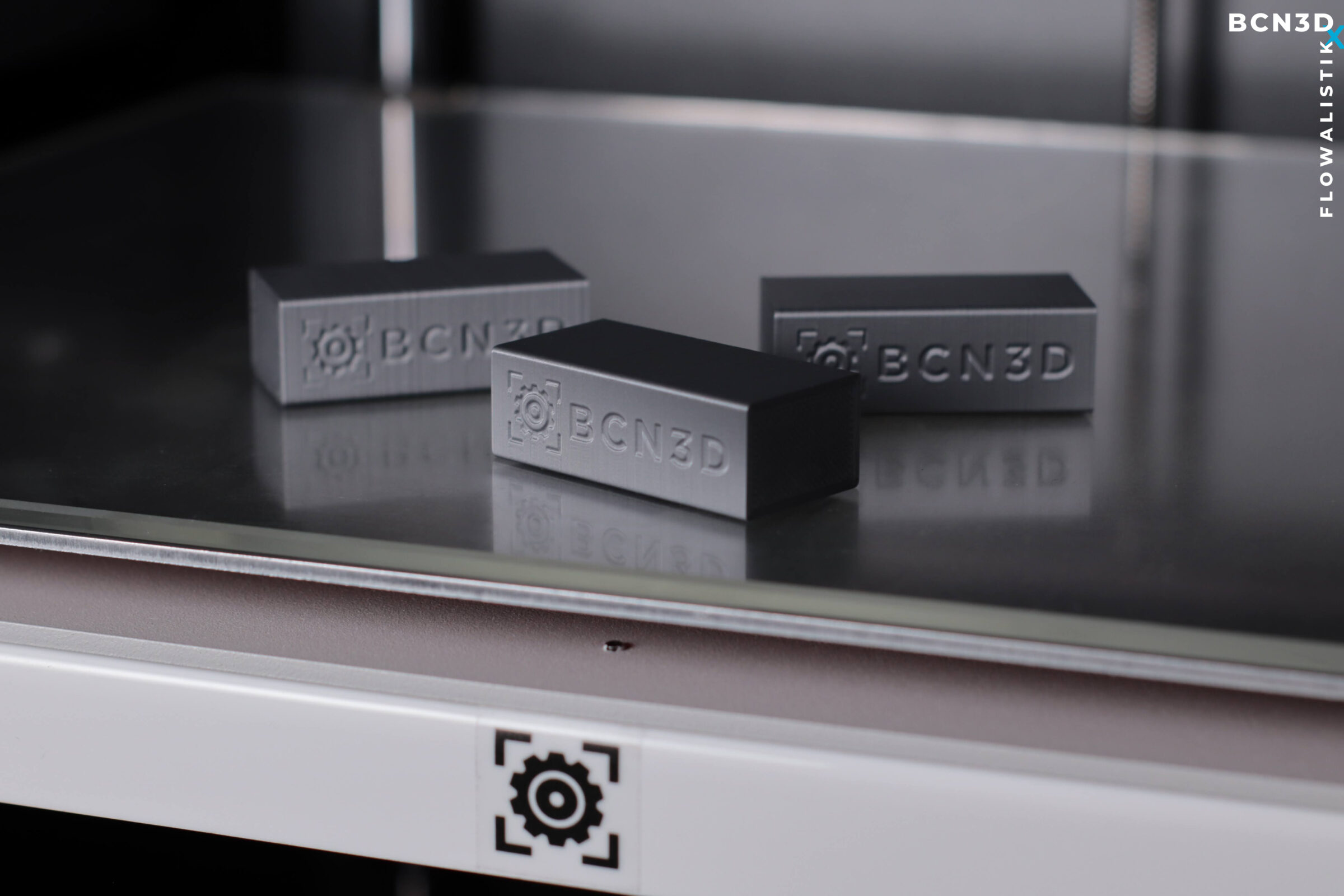 How layer height affects the surface finish
Surface finish
The lower the layer height is, the smoother the surface will be. Use 0.1mm layers if you want to print a model where layers are almost invisible, and 0.2mm layers (or larger) if you don't mind having a slightly rough surface.
Small details
Use a lower layer height if the 3D model includes little details such as text or textures. Even though other print settings and the 3D model need to be considered to get the best possible quality, layer height is the most important.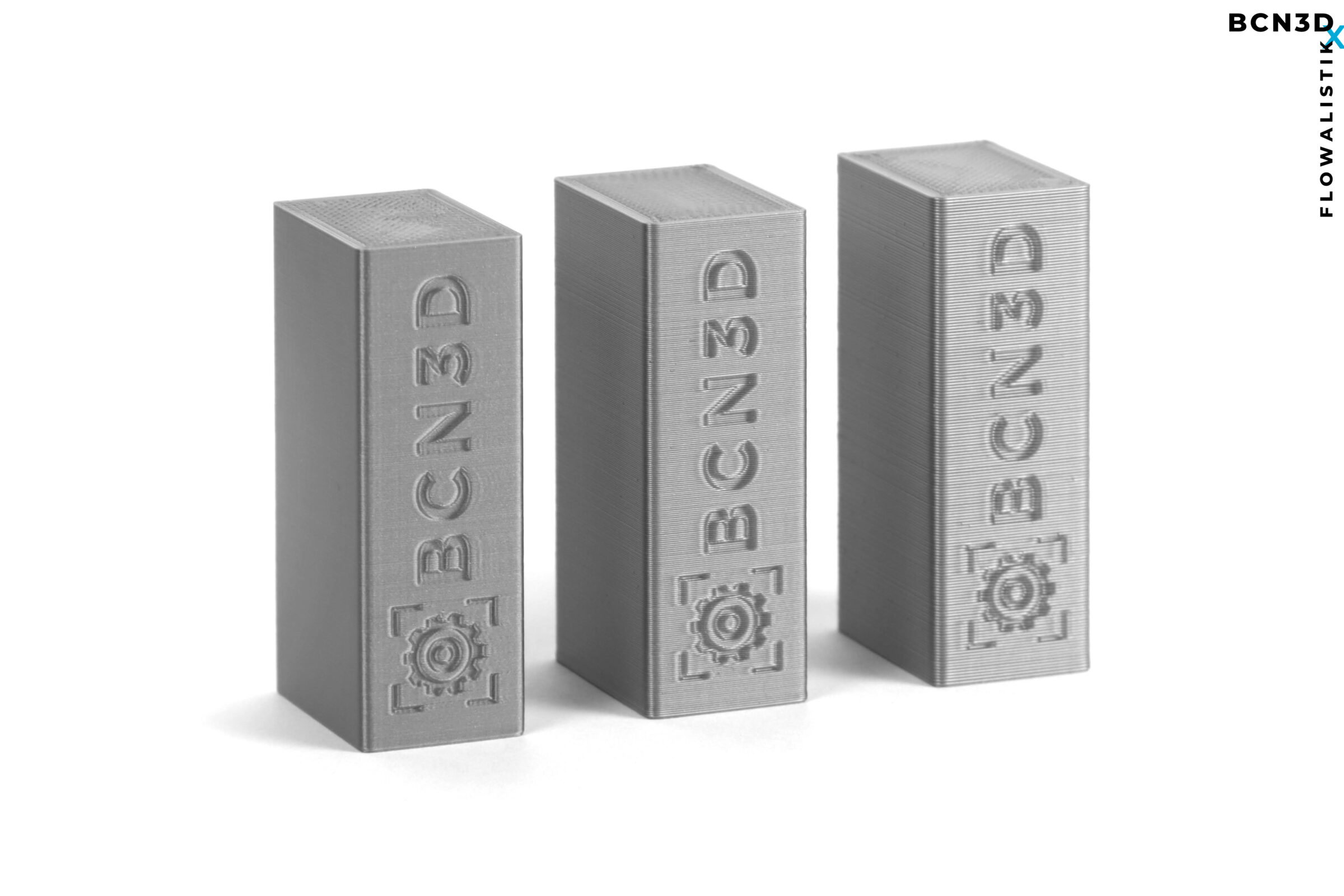 Large vertical curves
Layer height plays a key role when slicing curved models as it can reduce or increase the number of steps you can see on the top of the printed part.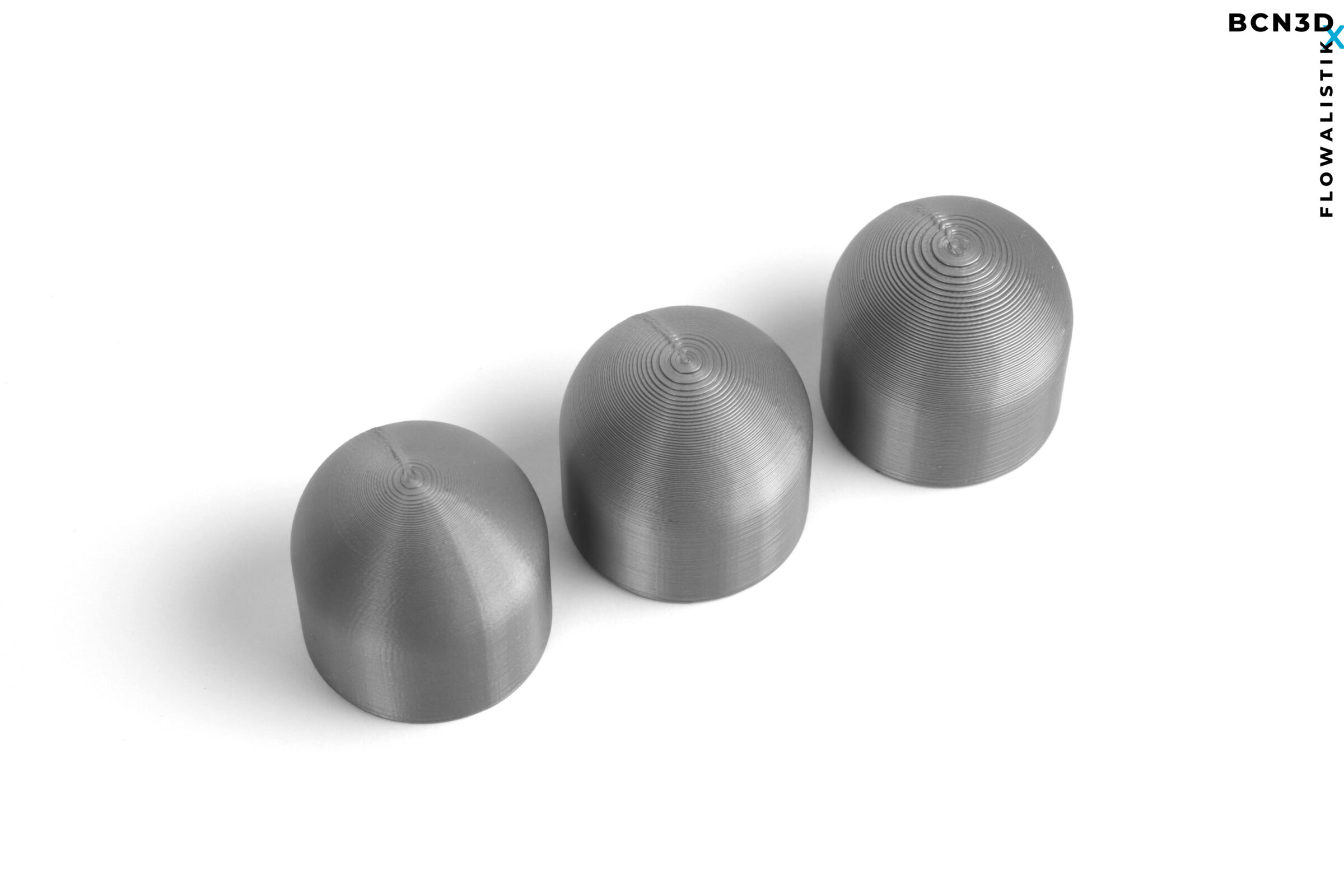 Overhangs
Layer height affects overhang quality as it determines how much the top layer will overlap with the one below. The more the top layer overlaps, the better, and layer height plays a key role in those parts that combine overhangs with intricate details.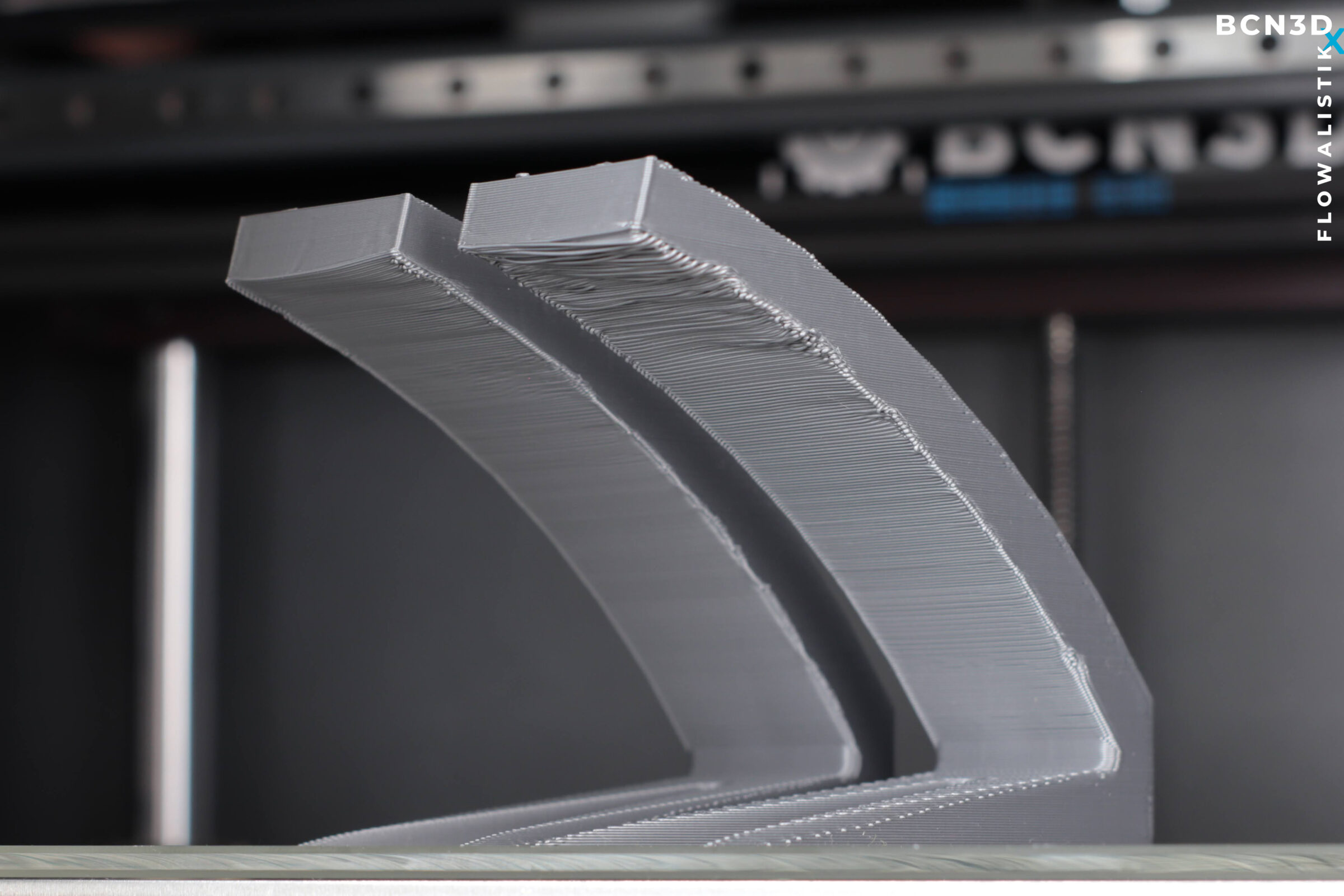 Post-processing
If you're going to sand, prime, or paint the 3D printed parts, you may want to consider using a lower layer height to save you time and improve the surface finish.
Layer height and mechanical properties
The size of the hotend has direct effects, not only on the printing speed but also on the strength of the part. That's why choosing the right hotend size for each application is essential to manufacture high-quality parts within the shortest possible time.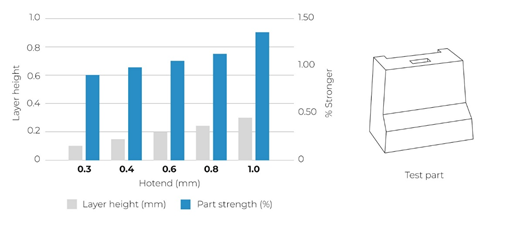 Slicing considerations
Different hotends are available for the Epsilon and Sigma product families. Each hotend has a different nozzle diameter, from 0.4mm up to 1mm.
The layer height can usually be up to 80% of the nozzle diameter, offering you infinite possibilities.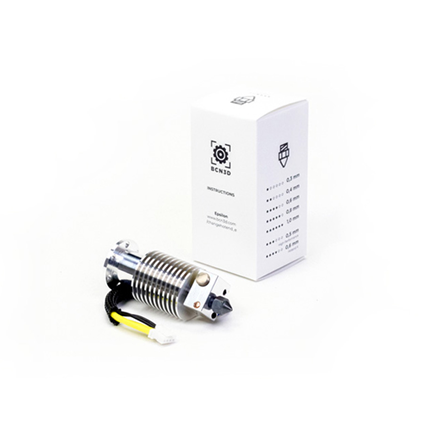 To continue reading in-depth information on the options, surface finish effects, and mechanical properties that layer height encompasses, take a look at our specialized white paper, or download all 6 of our slicing guides in one ebook below.