Pastry World Champion Jordi Bordas is using 3D printed pastry molds for his latest creation called The Golden Peanut.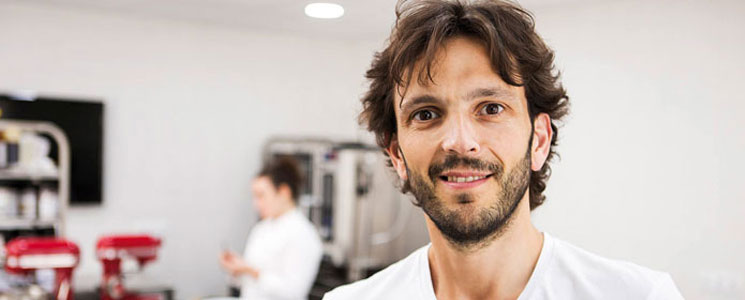 Jordi Bordas is the World Pastry Champion of 2011 and creator of the B·Concept recipe formulation method. He is constantly researching and developing new recipes, and recently opened a school in Viladecans devoted to R&D of new pastry products. His passion for innovation provoked him to incorporate a BCN3D Sigma printer in his latest endeavor. 
The story of the 3D printed pastry
Jordi's most recent project was a peanut-flavored product in the shape of a peanut itself, aptly named The Golden Peanut. When Jordi and his team couldn't find any mold suitable for their needs, they came to the realization that they would have to create one themselves. 
Alternatives to pastry molds include the creation of master models, or the use of CNC machines. However, these are more complicated to use and usually come at a higher cost. 
Inspired by Dinara Kasko, who has also worked with 3D printed food molds, Jordi got in touch with us here at BCN3D Technologies. Common in the chocolate industry, using 3D printed parts for food molds is becoming an increasingly more popular practice throughout the entire food industry. 3D printing can be done easily, with complex shapes and geometries, and to a high quality.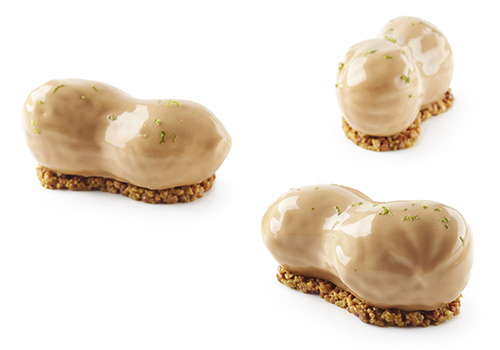 We proposed a solution: to print the peanut with PLA on a scale that would allow Jordi to create the mold for The Golden Peanut. Jordi and his team created the 3D model with our reliable CAD software. 
Using a Sigma R19 printer, the BCN3D team printed the 3D peanut in high resolution, using a 0.3mm hotend to ensure every detail of the model was printed with a smooth surface. Once the prototype was made, the external structure made it possible to pour the liquid silicone inside that, once hardened, would become the mold.

3D printing is ideal for this case of customized molds for low-volume production, as it reduces time to completion from weeks to days and reduces costs significantly. In this case, it allowed for the smooth-running production of this beautiful (and tasty) product.