When choosing a laptop for 3D printing, it's important to bear in mind that different software has different requirements. In this article, we explore what you need to look for in a laptop according to the print jobs you'll be undertaking. 
Whether you're spoilt for choice or swamped by all the information when choosing a laptop for 3D printing, we're here to help! We've gathered all the information you need to know from our additive manufacturing engineers and our specialized software team. Let's take it step-by-step and cover each factor you need to consider.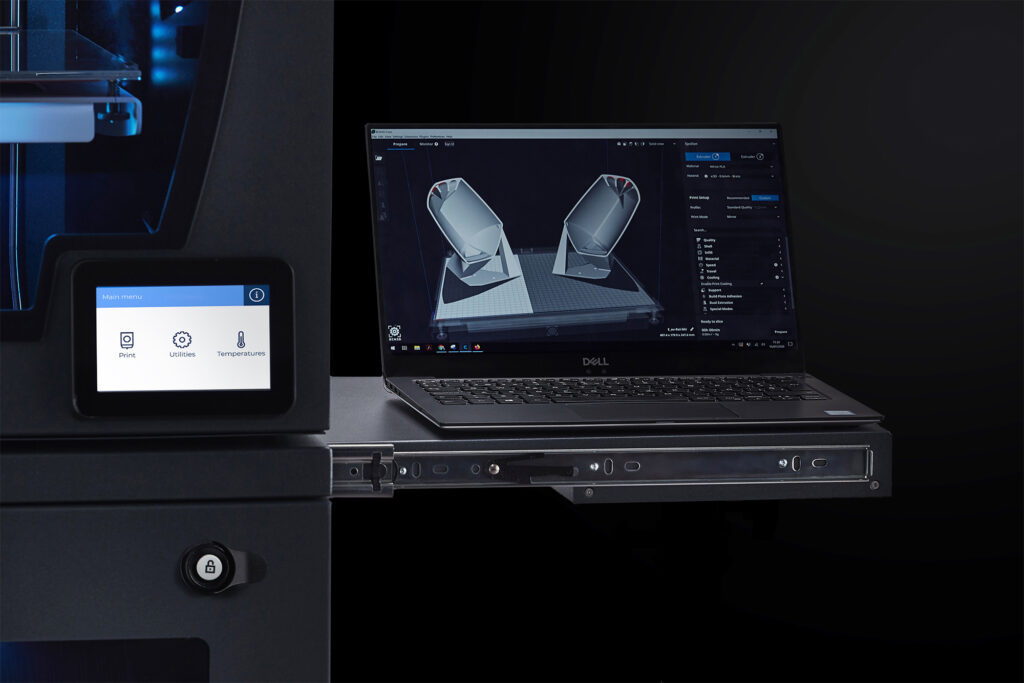 What kind of laptop for 3D printing do I need?
Starting with the basics, if you own a Chromebook or even a tablet some platforms can cater to your device. 
AstroPrint's cloud slicer's widespread popularity is down to its incredible accessibility – since all of its computational processes are done in the cloud and not the device, all you need is a web browser to prepare and run your files. For this reason, it's a popular tool amongst high schoolers and for basic educational purposes. 
Using the BCN3D slicing software
Moving up the chain, the BCN3D Stratos needs a laptop with a bit more horsepower. BCN3D Stratos is our updated version of the renowned Open Source Cura software that features:
a new interface

seamless communication between BCN3D Stratos and the Epsilon product family

new slicing features
Compatible with our Sigma and Epsilon 3D printers, BCN3D Stratos is available on Windows, Mac, and Linux.
The reason for this is that with this slicer, we're 3D rendering, we have 3D images, we're rotating and scaling images, and complex geometries. This all requires a medium to high CPU to accommodate for a large amount of memory that we're using. 
Your best option, in this case, is a MacBook Pro or a Windows laptop with around 16-32 GB and up of memory. You also need to consider the type of prints you're creating – for an industrial manufacturer with more complex designs, the software would fail to even open. A high-end laptop will open these files no problem, but you may struggle with those on the lower end.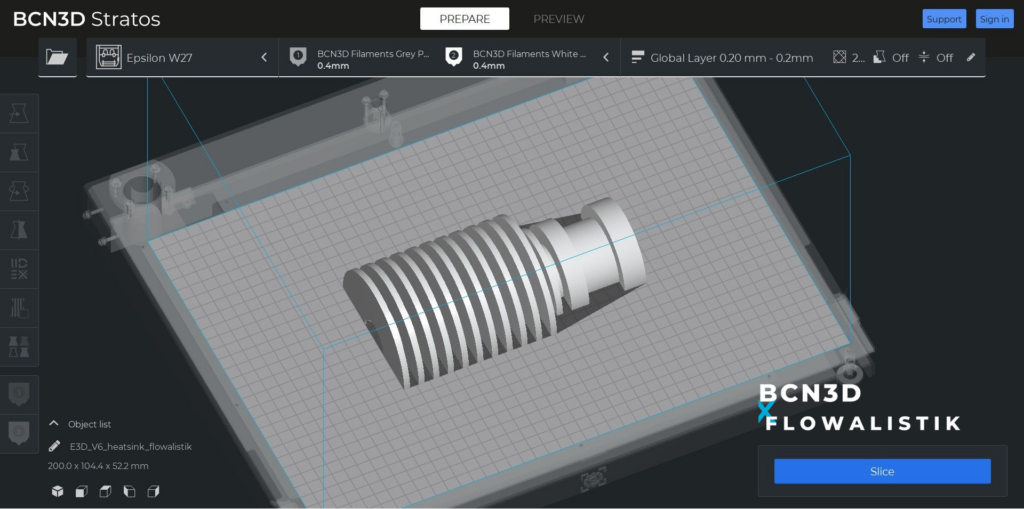 The table below details the requirements for BCN3D Stratos: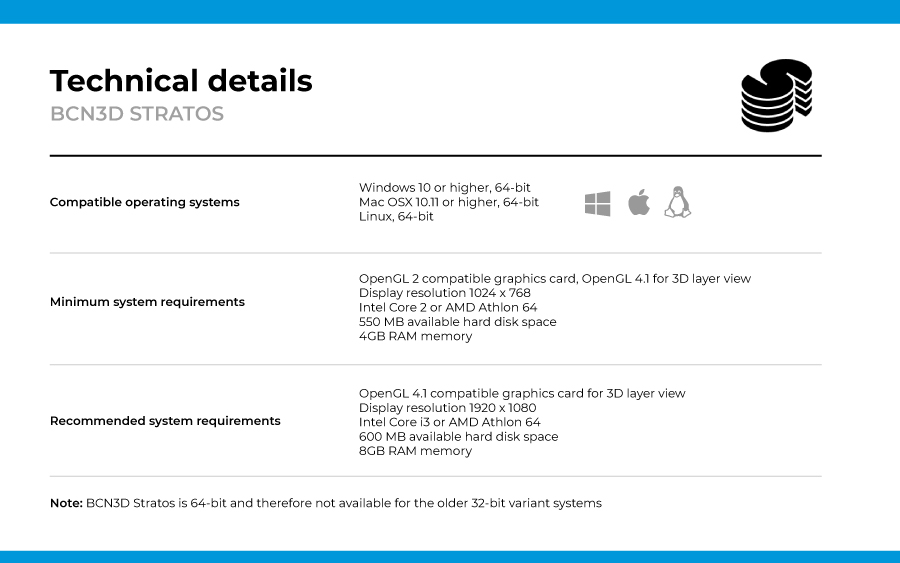 Bear in mind that the memory shown here is the absolute minimum RAM that works. We recommend 8-16GB for professional users. 
Computer-aided design (CAD) always requires a high-end laptop – here it's worth investing in a top-of-the-range MacBook Pro or Windows! For example, with our BCN3D printers, Autodesk's Fusion 360 can be used as your main design tool where you can then generate the G-code, skip exporting files, and slice them directly, making your design process and iterations faster.
Is it cheaper to 3D print at home?
In short, the answer to this question really is relative to the volume you are printing. 
If you're a maker and in need of a one-off object, it's much better to outsource your print to a service bureau as it's likely your initial investment won't cover your costs. However, if you require a high volume it's well worth looking into investing in your own 3D printer. What's more, 3D printing material is cheap and our printers don't use a large amount of electricity. For more advice on this topic, have a look at our white paper that explains the ins and outs of in-house printing compared to outsourcing.
All in all, when taking your pick of a laptop for 3D printing remember:
basic devices can cut it if you're creating simple parts 

for slicing software such as BCN3D Stratos, consider a MacBook Pro or a Windows laptop with more memory

to use design software, you'll need to purchase a high-end laptop
Choose wisely and according to your needs! If you're interested in delving deeper into the slicing process, check out our slicing guide in collaboration with 3D printing whizz Flowalistik.