3D printing, or Additive Manufacturing, is a process of making three-dimensional objects from a digital file, by depositing materials layer by layer in accordance with the object's 3D digital model. In this article, we're going to explain everything you need to know about additive manufacturing, including what it is, its uses and benefits of 3d printing per industry, common materials, and more.
1. What Is 3D Printing and Its Benefits
3D printing is a way to easily manufacture complex objects. 3D printing is cheaper, faster, and more customizable than buying a product from a store. This technology provides:
faster production times

better quality

tangible design

product testing

cost-effectiveness

relative designs and customization freedom, and unlimited shapes and geometry.
It implements assorted raw materials, creates less waste production, reduces risk, and enables you to turn a concept into reality faster than you can imagine.
2. 3D Printing Services
3D Printing in Engineering
Additive manufacturing in the engineering industry allows you to create functional prototypes and find solutions in the process. A a result, you're able to save costs and time at all stages of product development.
Benefits of 3D Printing in the Engineering Industry:
Create

low-volume batches of end-use parts with industrial-grade materials

that closely match common injection-molded plastics.

Reduce costs

by verifying a design before investing in molds and tooling that can become useless.

Transform your conceptual ideas into functional prototypes in no time and quickly iterate designs in-house

without cost penalties.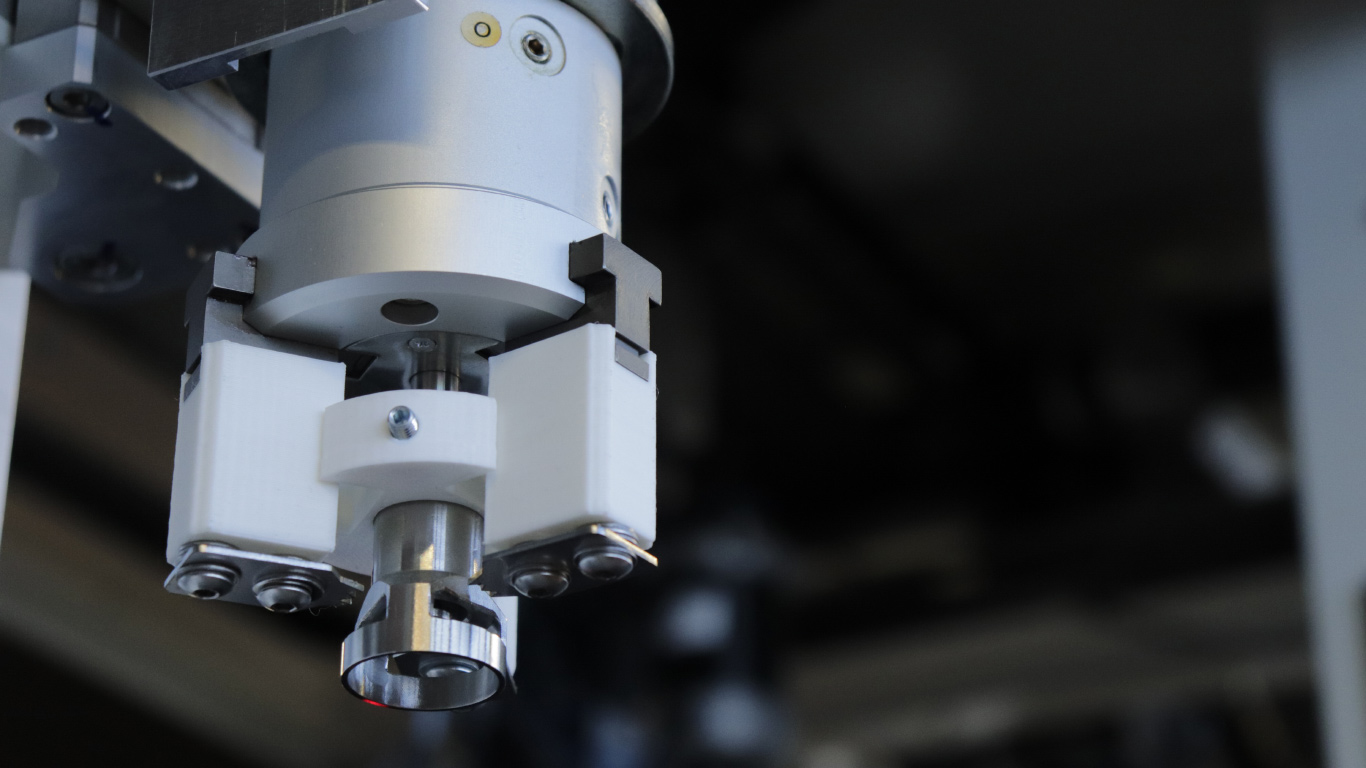 3D Printing in Product Design
The use of a 3D printer for product designing allows designers to turn their ideas into physical models. Therefore, they can get feedback faster, making product development far more efficient.
Benefits of 3D Printing in Product Design:
Create low-volume batches of end-use parts with industrial-grade materials

that closely match common injection-molded plastics.

Reduce costs by verifying a design before investing in molds

and tooling that can become useless.

In a matter of a few days, you can

turn your conceptual ideas into prototypes

, iterate your designs quickly without cost penalties. And most importantly, you can check your geometries, shapes, and size as many times as you want.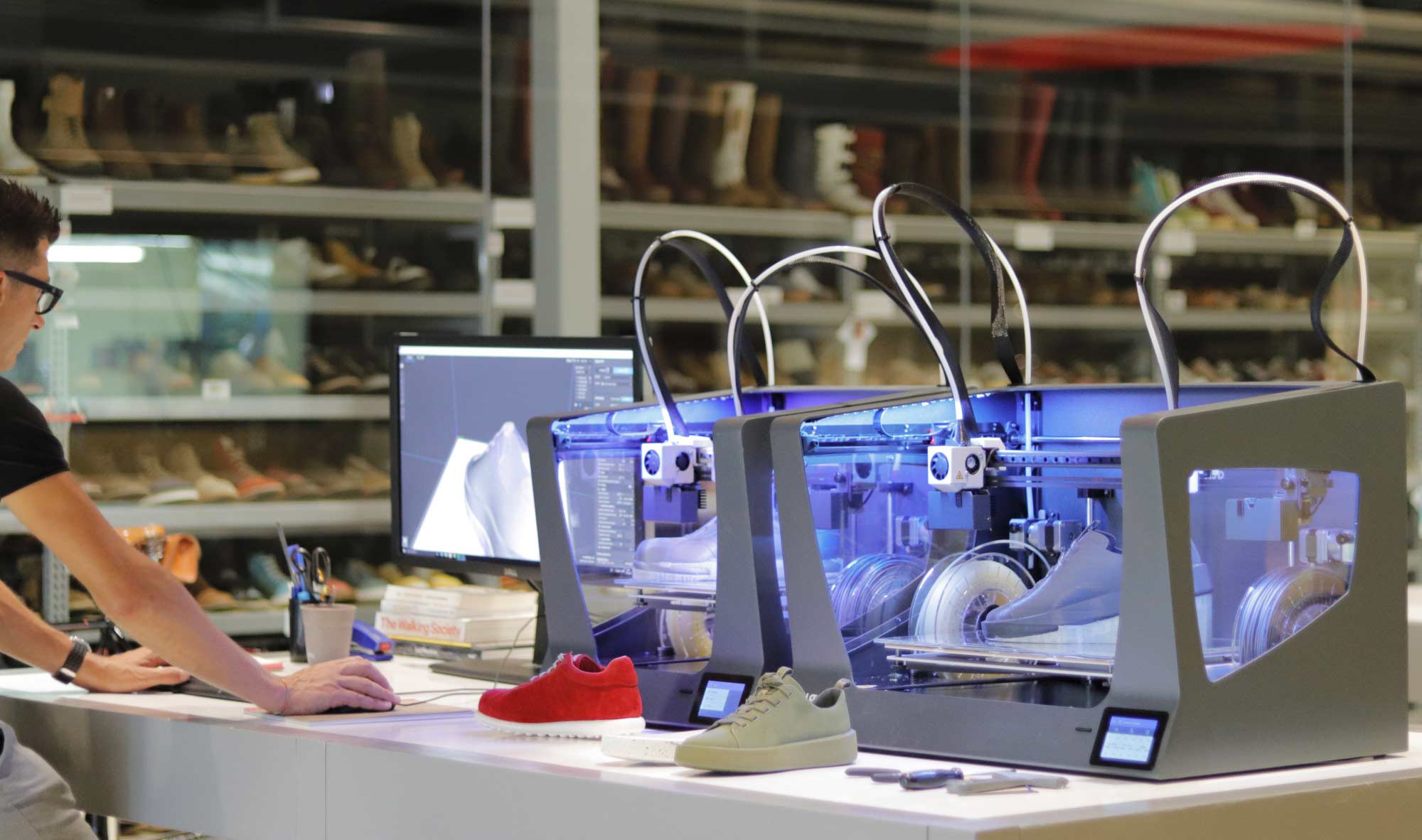 3D Printing in Manufacturing
In-house 3D printing impacts the manufacturing industry by facilitating the production of end-use high precision tools, Gijs, and fixtures for your factory floor, reducing downtime and increasing production efficiency.
Benefits of 3D Printing in Manufacturing:
Get to market faster by adjusting

supply chains with the flexibility

of 3D printing to validate manufacturing processes

Reduce costs and time by

producing tools in-house rather than using traditional or outsourced manufacturing methods.
Create low-volume batches of end-use parts with industrial-grade materials

that closely match traditional expensive machined tooling, Gijs, and fixtures.
3D Printing for Universities and Colleges
In-house desktop 3D printers are used at universities for prototyping and functional testing, speeding up students' creative process, and turning conceptual designs into reality.
Benefits of 3D Printing for Universities and Colleges:
Provide students the

capacity to learn in a more hands-on way

.

Elevate student's

critical thinking

during a project development stage

with physical realistic prototypes

.

Encourages creativity

and exposes students to professional tools used by a wide range of industries, preparing them for the future.
3D Printing for Schools
An in-house desktop 3D printer for schools is a revolutionary teaching tool for education. Not only it encourages students to be creative, but introduces them to professional tools. In fact, the Instituto Europeo di Design is using BCN3D printers to accelerate their student's creative thinking in an incredible way.
Benefits of 3D Printing for Schools:
Inspire students of all ages and

prepare them for tomorrow's world across multiple applications

in science, maths, arts, and technology.

Make STEM learning impactful

in the classroom with a wide range of projects.

Affordably incorporate professional desktop 3D prints with a

minimal footprint.
3D Printing in Architecture
Create 3D printed architectural models more efficiently while reducing costs and time by integrating 3D printing into your workflow. Let your creativity flow, recreate complex shapes and textures, all in a matter of hours.
Benefits of 3D Printing for Architecture:
Create as many iterations as you want of concept models to determinate shapes, and proportions with

no cost penalties.

Build up stunning architectural models for client presentations with complex shapes and details.

Forget about spending a lot of time on traditional methods to make your models.

Keep designing while the 3D printer prints your model

.
For example, by using BCN3D Sigma 3D printers, the team at Suntem 3D has been able to 3D print the emblematic building Turning Torso by architect Santiago Calatrava.
3D Printing Service Bureau
The 3D printing service allows you to obtain parts in a timely manner without the need to own a 3D printer.
In this way, companies that occasionally need a 3D part can order it without the cost of incorporating a 3D printer in their manufacturing plant. This cost does not only include the purchase of the machinery and materials but also the cost of training and the subsequent payment of an operator specialized in 3d design and in the handling of the machine.
Benefits of 3D Printing in the Service Bureau:
Create

low-volume batches of end-use parts

for your clients with industrial-grade materials that closely match common injection-molded plastics.

Affordably

incorporate professional desktop FFF 3D printers

into your service bureau,

with a minimal footprint

.

Bring clients' ideas and models to physical objects

in a matter of hours with a high-fidelity.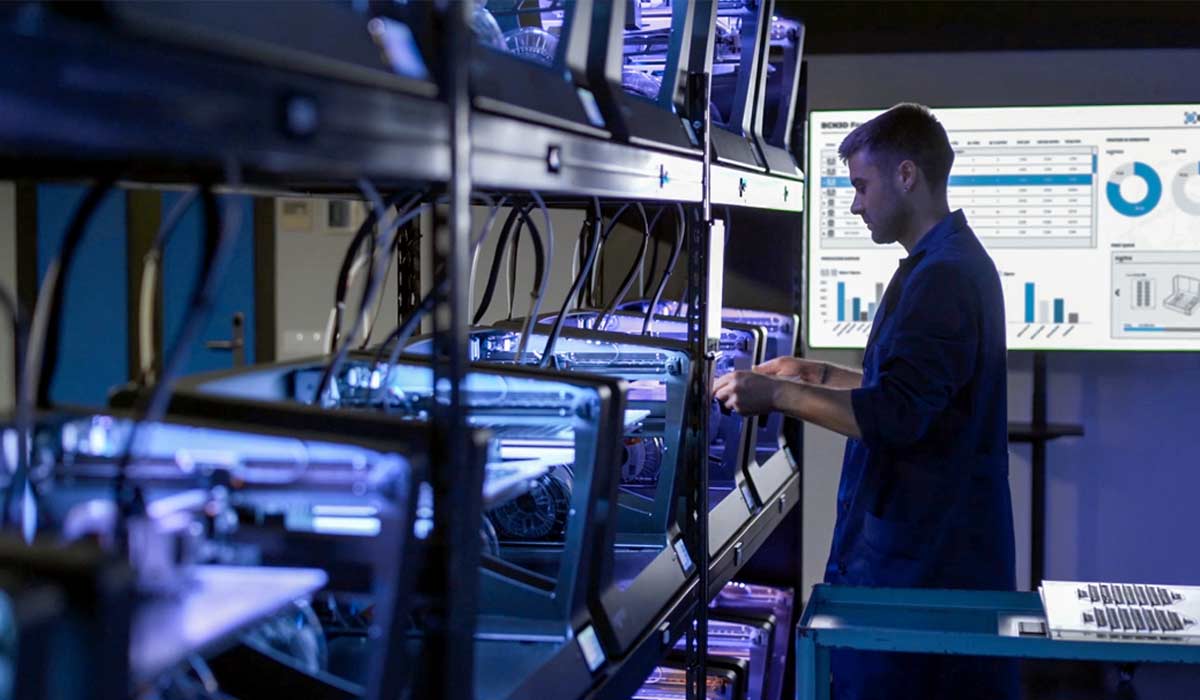 3D Printing for Research
In-house 3D printing allows researchers to explore cutting-edge applications by creating accurate 3D models or precision parts, pushing the limits of research to the next level. This keeps information confidential, and never has to leave your lab.
Research and development departments have become increasingly necessary within companies. They innovate and update their services or products for increasingly ambitious market demands. The R+D department allows companies to develop and expand into new markets. In recent years, the R+D+I department has begun to be heard, incorporating innovation as a major objective of the department.
Additive manufacturing offers great possibilities for research as it allows for the manipulation of many printing parameters that directly affect the behavior of the part. Additionally, the great variety of materials offers great opportunities to develop new concepts. It is also an opportunity to innovate in new engineering or design aspects that have not yet been exploited. The versatility offered by 3D printing for research is increasingly necessary to improve the performance and possibilities of the department in charge of the company's research and development.
Benefits of 3D Printing for Research:
Turn conceptual ideas into prototypes

in a matter of days and rapidly iterate designs with no cost penalties. Check size, shapes, and geometries again and again.

Minimize your environmental footprint by incorporating an affordable professional desktop printer
Create functional devices

with a wide range of materials to achieve the desired results.
3D Printing for Professional Individuals
3D Printing makes innovation accessible, empowering individuals to create outstanding functional projects at a fraction of the cost.
Benefits of 3D Printing for Professional Individuals:
Turn conceptual ideas into functional prototypes

in a matter of days and rapidly iterate designs with no cost penalties.

Create

functional prototypes with technical materials

that closely match common injection-molded plastics.

Traditional model-making methods are time-consuming and labor-intensive

. 3D printing allows you to invest time in what you love – design.
The possibility of having a desktop additive manufacturing machine (3D printer) in the home gives the professional individual the possibility of unlimited experimentation.
A person with an interest in additive manufacturing can learn a great deal of knowledge on an individual basis without being dependent on a company to support it.
The versatility of FFF technology means that users end up being multidisciplinary and can apply their knowledge to different areas. In this way, a freelancer can make a machine of this style profitable with a couple of specific projects by defining their work in consultancy, personalized design, and 3D printing service.
3D Printing in Healthcare
This technology offers some direly needed relief in the healthcare industry, reducing costs expenses, increasing productivity and effectiveness in no time.
3D printed prosthetics can be custom-tailored for each patient by digitally capturing their measurements.
The ability to construct complex geometric structures matched to the patient's anatomy or surgeon's requirement enables a wide application of 3D printing in healthcare, ranging from surgical planning tools to custom surgical devices.
This same technology is now being harnessed to create beautiful conformal ventilated scoliosis braces, supports for amputees, and more. Using this type of prosthesis, the rehabilitation of every patient can be accelerated.
Also, additive manufacturing is helping healthcare in many ways, for example isolating breast cancer stem cells. Thanks to BCN3D Printers, UDG, The University of Girona, has been able to manufacture three-dimensional scaffolds that recreate the structures found in the tissues and fibers of the body. These 3D scaffolds are able to separate the stem cells, responsible for causing relapses, in order to study them later for the purpose of devising pharmaceuticals capable of eliminating them without affecting other cells and avoiding the occurrence of relapses in patients.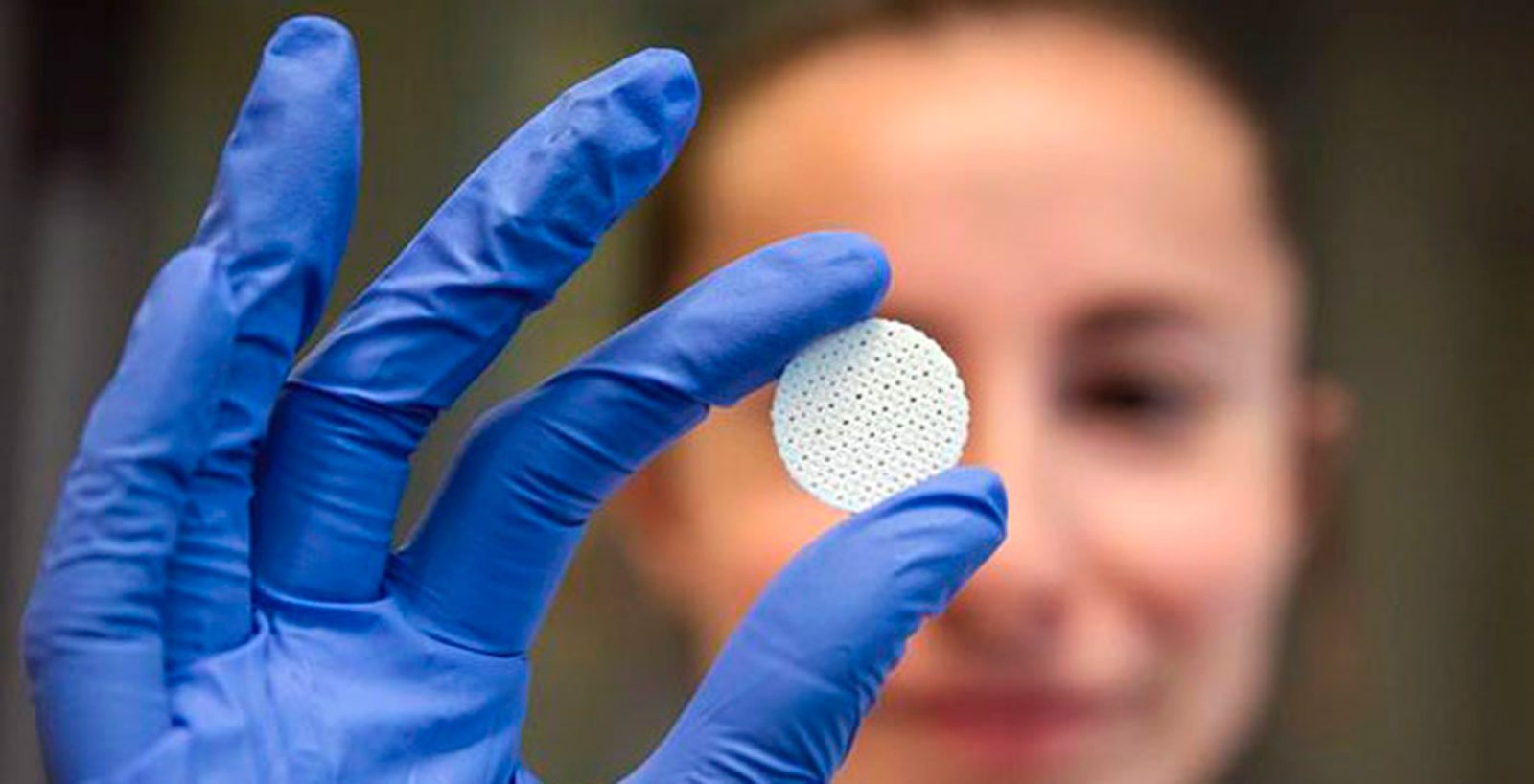 3D Printing Fashion
During the creative process, prototyping, or even production, 3D printed fashion has a wide range of possibilities and fascinates many designers. Zer, a clothing brand established in 2017, is exploring the digital opportunities of 3D printing in the fashion industry.
3D printed fashion allows new creative experiments and gives consumers a new mass-customization solution. From 3D printed dresses to 3D printed jackets, accessories, and jewelry, the options are endless.
This technology can significantly expand creative possibilities for fashion designers. Additive manufacturing can create shapes without molds, and thus manage to produce elements of an extreme intricacy that one could not reach otherwise.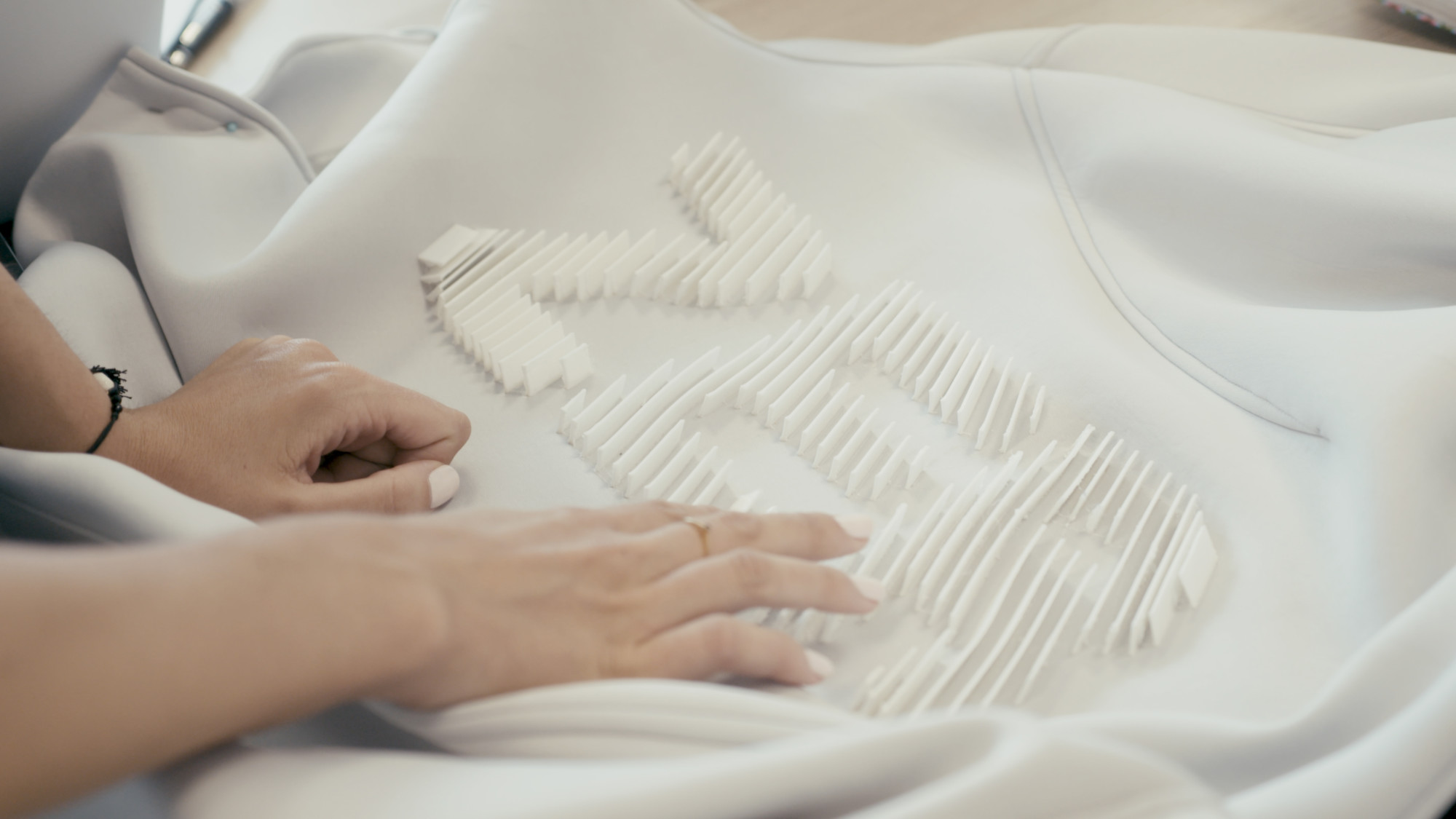 3. What is 3D Printing Used For?
Production Parts
Originally, 3D printing was only used to make prototypes before the final part was made. Now, more and more companies are starting to use this technology for small and medium-sized production. This is due to the wide range of materials that are being incorporated into this technology, has so many possibilities, making it very easy to adapt to the mechanical and thermal requirements of very specific parts.
Additive manufacturing is increasingly incorporating new systems that optimize production, such as the double independent head system, which allows you to produce twice as many parts in the time it takes to manufacture one. It also optimizes the design phase and can manufacture two symmetrical parts simultaneously.
3D printing allows you to create impossible shapes, and implement a water-soluble support material. This makes FFF technology a very powerful technology to manufacture short or medium series in a more economical way than other additive manufacturing technologies.
Rapid Prototyping
Rapid prototyping is one of the greatest advantages of additive manufacturing as we can achieve aesthetic, volumetric, and even functional prototypes without the need for a mold.
Making rapid prototypes gives us the possibility to detect design problems quickly and efficiently since there are some errors that are not easy to detect in CAD but are easily detectable in 3D. 3D printing can detect the failures and correct them while also optimizing production times and finding the best solution.
Tooling
Tooling is a set of instruments or tools that optimize the performance of the manufacturing process operations, by positioning or clamping a part, or set of parts, to be able to perform operations of all kinds.
In many industries, the production of specialized tools is one of the most costly aspects of the production process. The use of conventional processes is often expensive, slow, and very demanding from a technical point of view.
Additive manufacturing offers the possibility of designing this type of tooling in a very economical, fast, and versatile way, adapting the design to very specific functions.
3D printing offers the possibility of emptying the interior of the part to use up as little material as possible and works with thermoplastic materials with densities of approximately 1.2 g/cm3, allowing these tools to be made very light.
It is possible to implement flexible materials for tools that are in contact with final parts with a certain finish. The soft flexible material can be used with no danger of damaging the end piece or its finish.
The Plastic Manufacturing Industry
When we talk about the plastic manufacturing industry, we refer to the design, manufacture, or assembly of plastic products through a manufacturing process. The properties of plastic determine the method of manufacturing and the processing parameters. There are plenty of 3D printing technologies to fabricate plastic parts. To choose the process, we need to look at the requirements of the final application, the number of parts to be produced, and the available budget.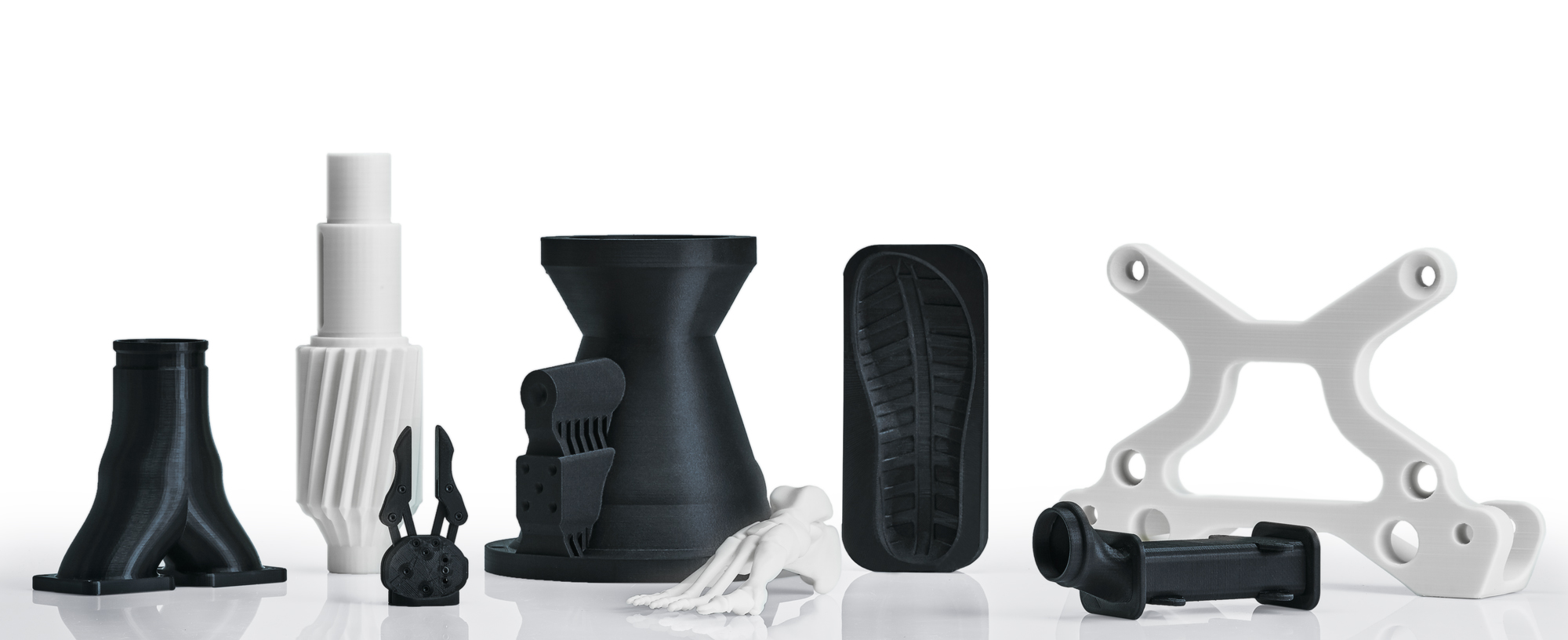 4. 3D Printing Materials
FFF Materials
With the consolidation of the FFF technology, the filament fusion and deposition process has become highly controlled. Because of this, we can now print a great number of different materials with a whole range of properties and look. Not only are a wide variety of colors now common, but also filaments with a high level of additives and fillers have started to become accessible.
Basic 3D Printing Materials (PLA, PVA, PET-G)
PLA:

is the most commonly used filament in FFF 3D printers for its ease of use and wide range of applications, especially those not mechanically or thermally demanding. This is a great material for 3D printing beginners.
PVA: is a water-soluble polymer, ideal to work as a support material to print complex geometries, large overhangs, or intricate cavities.

PET-G:

is a versatile technical material, as easy to print as PLA, but with an improved balance of mechanical, chemical, and thermal properties.
Advanced 3D Printing Materials (ABS, TPU, PP, PA)
ABS:

has a great mechanical and thermal behavior that makes this filament the ideal polymer for countless applications.
TPU:

has a Shore-A hardness of 98, TPU is a resistant material for several industrial applications, with outstanding mechanical properties and excellent chemical resistance.
PP:

is a lightweight material with very high chemical resistance, ideal for water-tight containers and durable parts.

PA:

has some characteristics like durability, flexibility, and wears resistance that makes this filament ideal for multiple applications in the 3D printing field, like end-use parts or custom jigs and fixtures.
Professional 3D Printing Materials (PP GF30, PAHT CF15)
PP GF30:

(Polypropylene 30% glass fiber) is a composite filament, filled with glass fiber for chemically resistant, lightweight, and dimensionally stable parts. It is amongst the most used filling materials in the automotive industry. And, it is characterized by a long service life and being able to resist all weather conditions.

PAHT CF15:

(High-Temperature Polyamide carbon fiber reinforced) combines high temperature and chemical resistance with extreme mechanical properties. It allows working under 150ºC continuous temperatures with a peak temperature of 180ºC in comparison to a standard PA. 15% carbon fiber reinforcement makes it stiffer thus open new fields for the printing of demanding applications.
Fiber-Filled Materials
With the consolidation of the FFF technology, filaments with a high level of additives and fillers have started to be accessible for 3D printing. These
fiber-filled materials
count on
improved mechanical properties and higher thermal resistance
, which makes them ideal for engineering projects of all types.
5. Setting Up a 3D Printer
Generating a Gcode File
Within the slicing software, you have different options to modify the settings of how the 3D model will be printed. Depending on the use of the printed object you can customize the various settings to accomplish different properties and improve productivity.
3D Printer Modes
Some 3D Printers are equipped with double extruders which means it is possible to print with two different materials at the same time.
There are different types of dual extruder systems out in the market, as Parallel, Tilting, mixing, independent and Custom filament.
There are four printer modes; regular, dual, mirror, and duplication.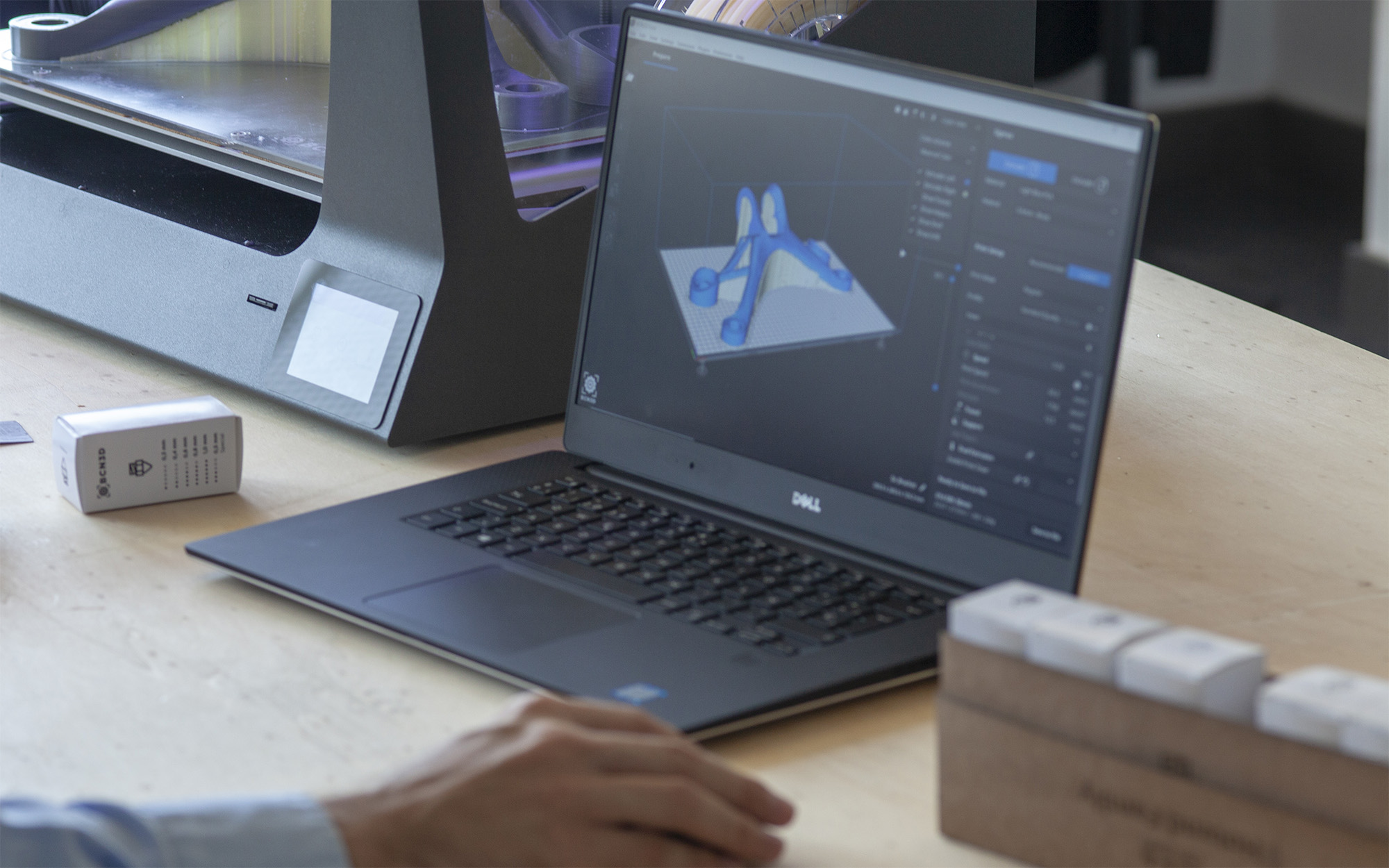 3D Printing Software
3D Printing software essentially acts as the middleman between the 3D model and printer.
A slicer prepares the selected model for your 3D printer, generating a G-code, which is a widely used numerical control (NC) programming language.
BCN3D Cura is a free and easy-to-use 3D printing software that prepares your model for printing. It provides an intuitive user interface and an improved workflow, both for newcomers and expert users. It is based on the renowned Open Source slicer and is compatible with all BCN3D 3D printers.
6. How To Choose a 3D Printer
Whether you are just discovering the world of 3D printing or you are familiar with 3D printers, I recommend reading industry updates and looking at the different machines available, and their offers and options. Choosing the right 3D printer will depend on what your needs are.
The most important properties you should evaluate and compare when buying a 3D printer are: Build volume, best layer resolution, hotends, extruders, dual extrusion, printing speed, compatible materials, print surface, firmware, slicing software. Make a list of the top considerations for your needs, and ask yourself if the printer you are interested in has those specifications.