As this year is coming to an end, we would like to take the opportunity to recap the main achievements the 3D printing industry and our company have obtained as well as the obstacles that we overcame together as a community.
Boosting growth and fueling innovation
Just a year after the spin-off from CIM-UPC, we were very proud to announce in July that we have raised €2.8 million in funding through an investment led by industrial group Mondragon and CDTI (the Spanish National Innovation Agency) together with Accurafy4, JME Venture Capital, and Danobatgroup.
This round of investment in these turbulent times showed an enormous trust in what the 3D printing industry, and specifically BCN3D as one of its innovative leaders, can and will still achieve in the upcoming future. 
In the words of our CEO, Xavier Martínez Faneca, "we are very excited to have the support of these new investors. It will allow us to strengthen our innovation plans for both the desktop and the workbench segments. I look forward to this next phase of BCN3D, as we will continue to accelerate the accessibility of 3D printing".
Growing in employee numbers and relocating to a new office space
In the past year, we were able to hire approximately 70 new talents to grow the BCN3D team up to 150 employees, mostly our Production team as, by moving to a new office space leaving the UPC's university campus, we were able to extend the space dedicated to the production of our 3D printing solutions.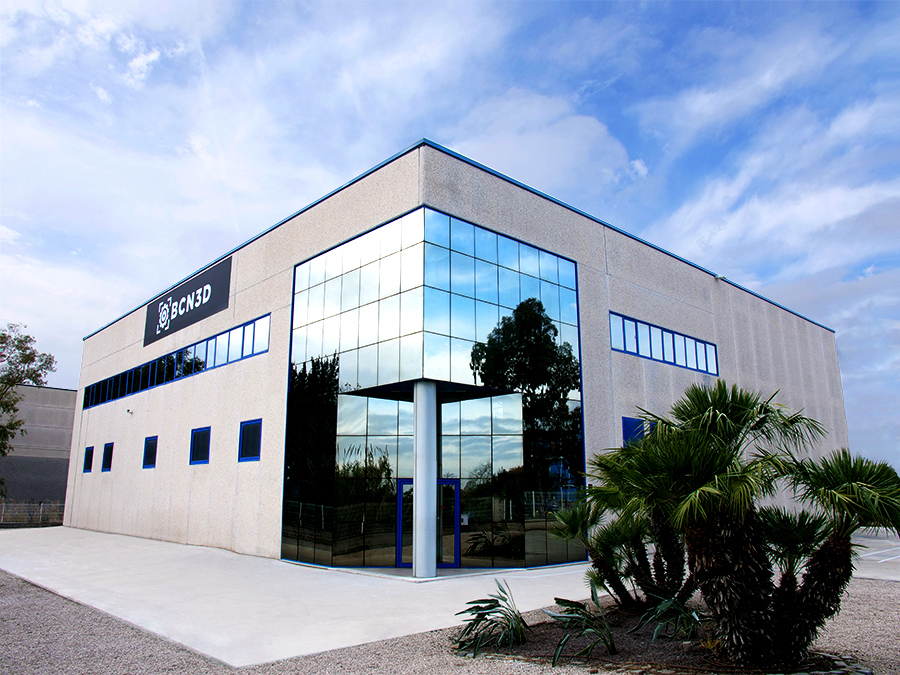 Find us at our new address at C/ Miquel Servet, 18, Gavà, Barcelona, 08850.
Boosting growth in the additive manufacturing market worldwide
As our product portfolio grew this year, so did the number of our partnership distribution agreements worldwide. We successfully managed to sign 11 new partners in Q4 alone, solidifying BCN3D's presence in more than 60 countries. Our new distributors are: 
We could not be any prouder of our new cooperations to boost growth in the additive manufacturing market worldwide!
Introducing our new 3D printing product portfolio: the new BCN3D Epsilon and BCN3D Sigma series
A new chapter has begun in September when we introduced our new 3D printing solutions, which marked the biggest product launch in the history of BCN3D as of today.
BCN3D Epsilon Series: Industrial power on your workbench
Combining a new generation of state-of-the-art 3D printers and a Smart Cabinet, this series has been engineered to deliver exceptionally strong functional parts with quality and precision, bringing industrial power to your workbench or factory floor.
Already available for the last year, and just renamed in order to better fit BCN3D's new portfolio, the Epsilon W50 3D printer features one of the largest build volumes on the market, with a print volume of 420 x 300 x 400 mm. It's just released a smaller-sized sister, the Epsilon W27 offers the same high performance with a compressed build volume of 420 x 300 x 220 mm.
The BCN3D Smart Cabinet: seamless integration for a higher uptime
The new BCN3D Smart Cabinet integrates seamlessly with both Epsilon 3D printers, maximizing their uptime. Its filament humidity control boosts your materials' performance, protecting the filament, and reducing print failure due to moisture, significantly improving your prints' quality.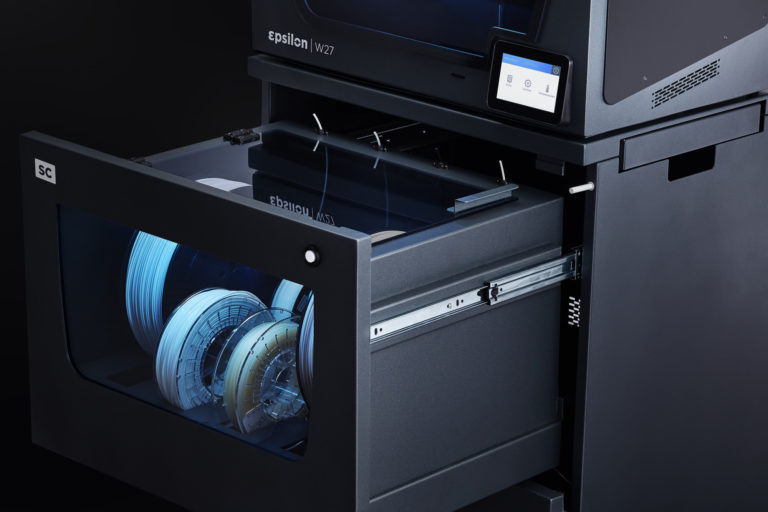 BCN3D Sigma Series: Our acclaimed workhorse, engineered for maximum productivity
Our BCN3D Sigma series requires little introduction: since its launch in 2015, the Sigma became our best-selling 3D printer, known across the desktop 3D printing market for pioneering our IDEX (Independent Dual Extrusion) technology. 
With one of the largest printing volumes in the desktop market and of course counting on our disruptive IDEX system, the new Sigma D25 becomes the ideal tool for quick prototyping. 3D printing modes such as mirror and duplication offer the possibility of speeding up any product development process, quickly churning out new iterations and eliminating the need to wait for days for an outsourced part.
Here to help: 3D printing at BCN3D to change the face of the global Covid-19 pandemic
Events took a turn for the worst in March this year with the appearance of the Covid-19 pandemic. The tremendous lack of protective material for sanitary professionals fighting the Covid-19 crisis prompted us to start working on designing, prototyping and producing parts to keep these professionals safe and comfortable while performing their essential work.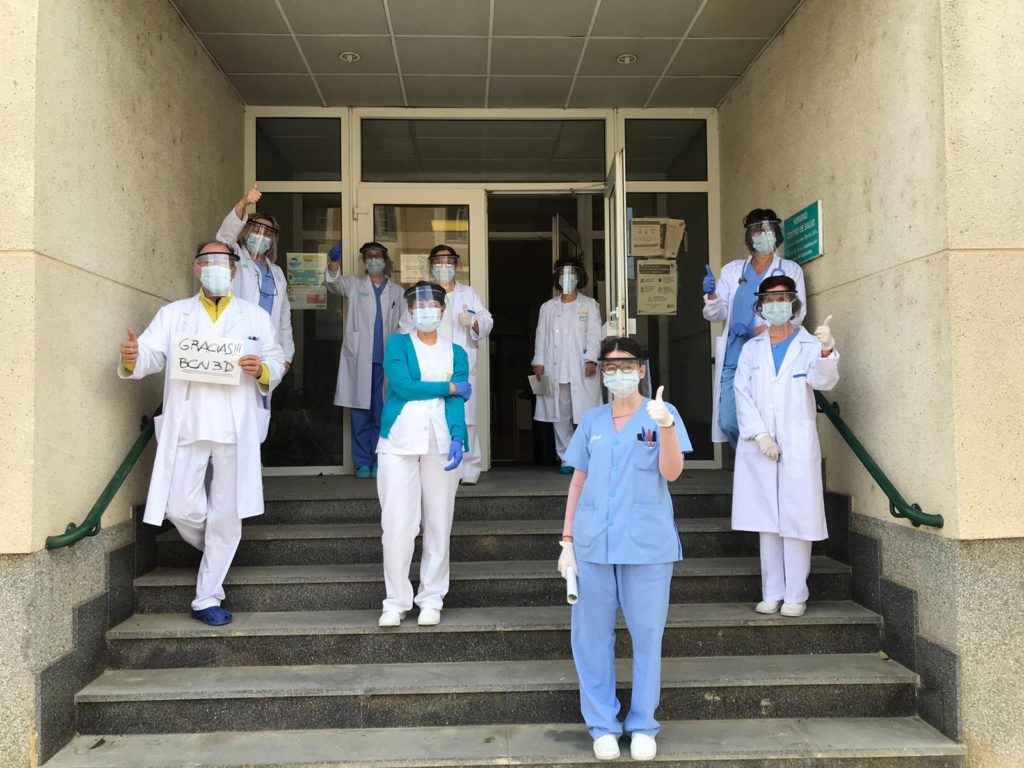 In just a month, more than 4,200 reusable face shields from BCN3D have reached over 50 hospitals and health centers across all of Spain.
However, our efforts to help to combat the global pandemic with the help of 3D printing did not stop at fabricating protective personal equipment for sanitary workers all over Spain. 
We are actively working as part of the CAR3D, the Covid-19 Rapid Response Innovation Project. 
The aim of this project is to design, develop, and validate reusable masks that comply with EU specifications, making that design available for replication around Europe. The masks will meet quality standards in areas such as ergonomics, breathability, and comfortable skin contact. The collaborating partners will also seek to design face shields that meet EU standards. The PPE created through this project will not receive a proprietary patent, and the digital designs will be shared widely so that local additive manufacturers all over Europe can engage in the production of high quality, reusable masks, and face shields.
We are design: The Delta Design Awards 2020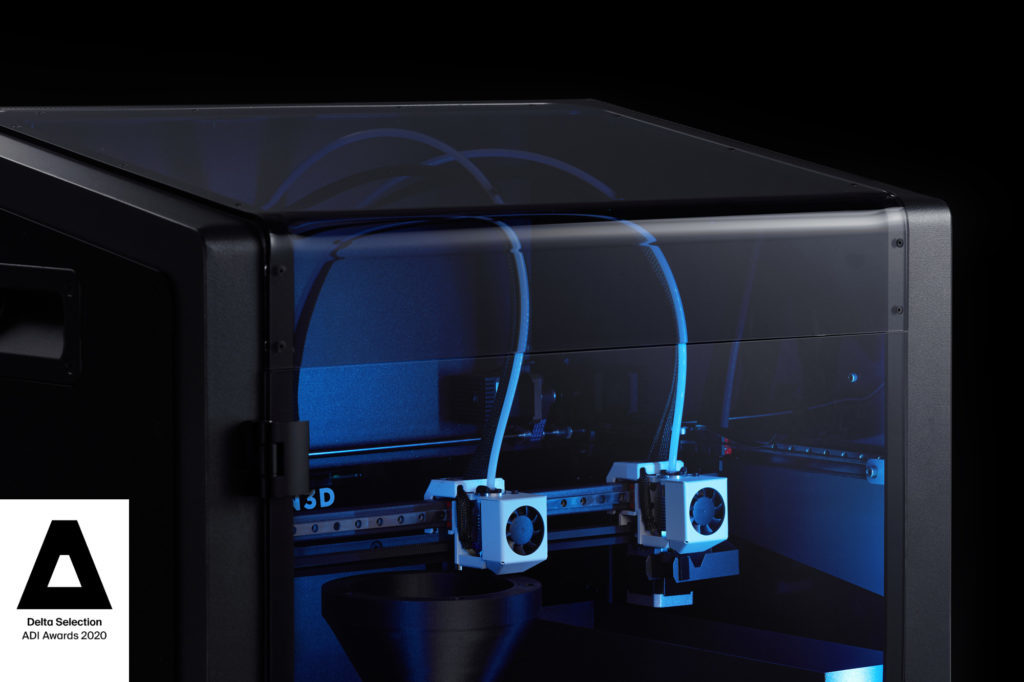 At BCN3D, we could not have been any happier to receive the good news, that the BCN3D Epsilon, our most advanced 3D printer so far, has been recognized as one of the best-designed products of 2019 in Spain by the FAD Association of Industrial Design with a Bronze Delta Award.